Past Mission Integration Programs
Learn about past Mission Integration programs at Fontbonne University.
Our Sisters, Our Heritage
Our Sisters, Our Heritage is a monthly opportunity to meeting an interesting Sister of St. Joseph of Carondelet. We enjoy conversation with the sister over lunch to get to know her and her significance to the religious community.
October 2017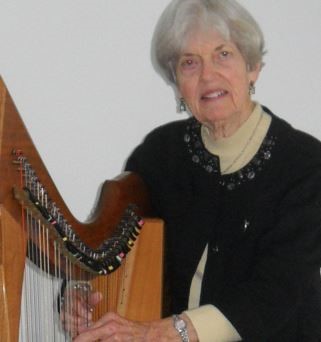 Sister Carol Brouilette received a bachelor's degree in music education from Fontbonne University in 1957 and a master's degree in liturgical music from the University of Notre Dame in South Bend, Indiana in 1968. She taught music and fine arts to elementary and high school students. She also served as a pastoral associate and a music minister in Illinois and Indiana. She continues to play her harp for entertainment purpose and for her own enjoyment. She also enjoys nature photography.
September 2017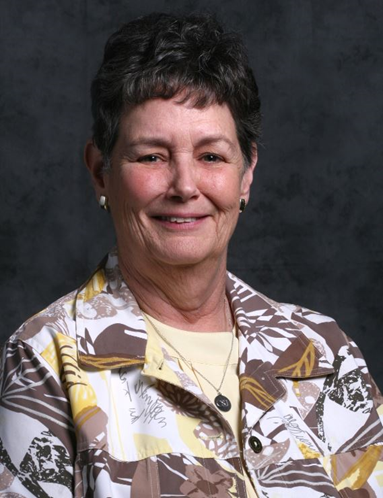 Pat Dunphy, CSJ – Fontbonne University Class of 1966
Sister Pat received her BA in education from Fontbonne University.  She received her MA from University Northern Colorado State.
She has been an elementary school teacher, principal and a secondary teacher and principal for over 48 years.
April 2017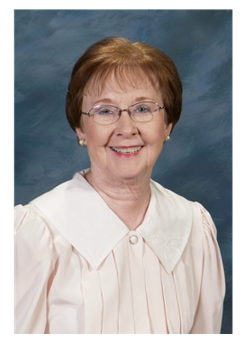 March 2017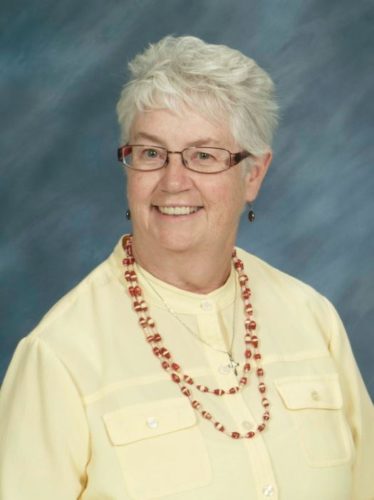 Sister Kathleen Crowley '66 began her ministry as a teacher but quickly transitioned into social work for Catholic Charities in St. Louis.  She was a staff member of the St. Louis Archdiocesan Human Rights Office.   Her mission went "global" as she served as a policy analyst with Bread for the World in Washington D.C. for four years. For the next five years, Sister Kathleen went to South America to serve in pastoral ministry and social work with the Peruvian Sisters of St. Joseph in Lima and Tacna.  Since 2001 Sister Kathleen has served as a licensed clinical social worker at Harbor-UCLA Medical Center in Los Angeles, specializing in crisis intervention in cases of child abuse and trauma.  Sister Kathleen has loved music all her life and relishes her opportunities to have sung in church choirs under the direction of the late Leon Roberts in D.C. and currently with Christopher Walker in Los Angeles. She also enjoys being able to speak Spanish, a true gift from the Sisters in Peru.
February 2017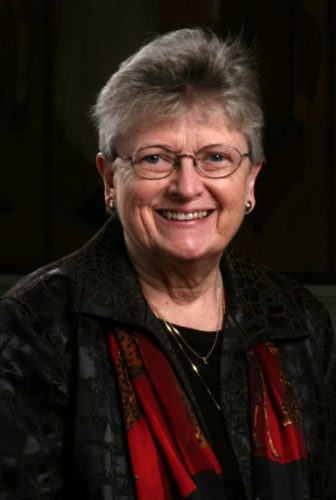 Sister Kate Regan'64 began her ministry as an educator but quickly transitioned into pastoral ministry.  She received Fontbonne University's Founders Day Award and Distinguished Service as a Pastoral Coordinator for her commitment to serving a world in need through her leadership and faith building.
January 2017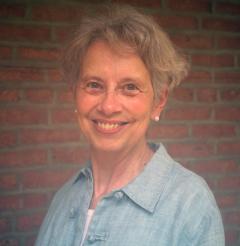 Sister Barbara Jennings was a teach for a period of time and a faculty member at Fontbonne University. Her passion is social justice and care of the earth. Sister Barbara presently ministers as the local religious organizations coordinator for The Midwest Coalition for Responsible Investment (MCRI), an interfaith shareholder engagement organization based in St. Louis.
Motherhouse Tour
On Wednesday October 26th,  the new faculty of Fontbonne will be touring the historic Motherhouse of the Sisters of St. Joseph of Carondelet.
Other members are welcome to join, but must register by contacting Mary Beth Gallagher at mbgallagher@fontbonne.edu.
Meet at 3:30pm in front of Ryan Hall to carpool or at 4:00pm at the Main Entrance of the Motherhouse.
6400 Minnesota Ave, St. Louis, MO 63111
Voter Registration
The Mission and Heritage Committee sponsored a voter registration booth on September 29th and October 3rd. We assisted 28 students in filling out an application to register to vote.
Thank you to everyone that helped this event take place!
2016 Tunnel of Oppression
The Tunnel of Oppression is an opportunity for you to encounter oppression first hand through interactive skit experiences. On March 8th and 9th, there will be a series of rooms that might include skits, monologues, videos, role-plays, and other experiences. This year, we are including six specific types of injustice and oppression: body image, disabilities (including invisible disabilities such as mental illness), race, international origin, faith, and LGBTQ as bases for oppression.
Founder's Day
Celebrate Founder's Day with us Thursday, October 13th, 8:00am- 10:30am
Join us for coffee, juice, and bagels!
Answer some trivia questions!
Find out how good your Fontbonne history is!
 Join us on the second floor of Ryan Hall outside Doerr Chapel. Meet Mother St. John Fontbonne in the Ryan Dining Room at lunch time.
Thank our founders and sponsors: the Sisters of Saint Joseph of Carondelet!
February 15: Simone Campbell
Simone Campbell's Mend the Gap
7:00-9:00PM Library Lewis Room

Simone Campbell, SSS will talk on the concerns of individuals, families, and communities in places dealing with injustice, poverty, and division, specifically about wage gap and the upcoming 2016 elections.
2016 Soup and Bread
Mardi Gras Bake Sale
11:00AM-1:00PM Outside Ryan Dining Hall

Ash Wednesday Soup & Bread
11:00-1:00PM DSAC Cafe

Please come, enjoy, and celebrate Ash Wednesday with bottomless soup and bread for any donation (suggested $3) on Wednesday, February 10th. We will have a Mardi Gras bake sale on Tuesday, February 9th that will also be donation-based. The donations we receive will benefit the flood victims and Valley Park and Fontbonne University's own program, Serving the Dear Griffin.
Memory Symposium
Event was held October 21 – October 23, 2010.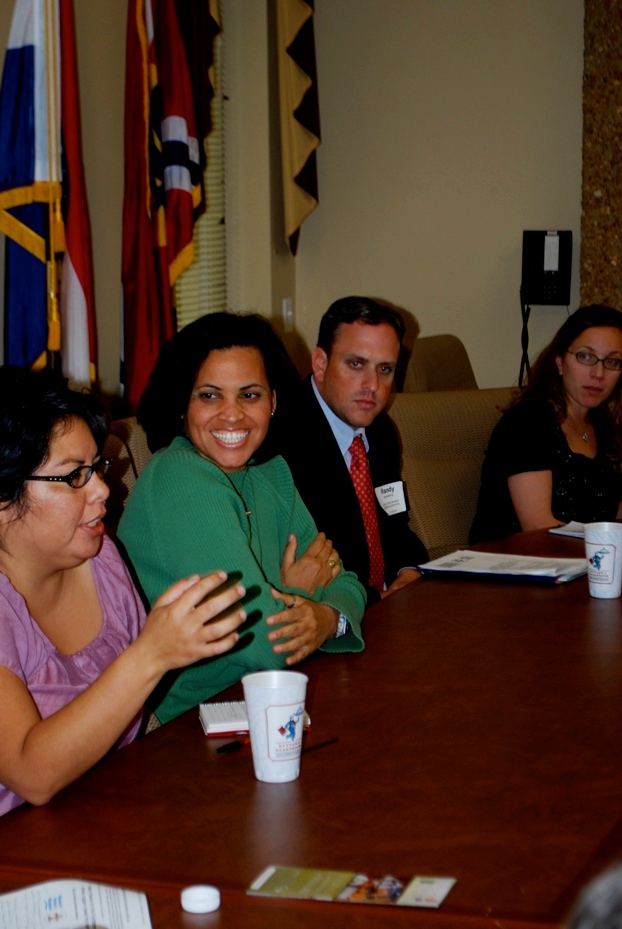 The planning committee of Fontbonne University's conference, "Collective Memory in St. Louis: Recollection, Forgetting, and the Common Good," would like to congratulate Dr. Daniel Graff of the University of Notre Dame on his Best Paper award.
Dr. Graff's paper, "Lovejoy's Legacies: Race, Religion, and Freedom in St. Louis (and American) Memory," is now published and available here:
http://www.historyhappenshere.org/archives/5584
We thank the Missouri History Museum for their generous collaboration.
Randall Rosenberg, Ph.D.
Collective Memory in St. Louis: Recollection, Forgetting and the Common Good
Fontbonne University, a Catholic institution of higher learning sponsored by the Sisters of St. Joseph of Carondelet, in its ongoing commitments to advancing historical remembrance, critical reflection and moral resolve and to promoting dialogue among diverse communities, announces an interdisciplinary symposium on the uses of collective memory in St. Louis.
How do local, national, and transnational institutions deploy memory and forgetting to form and reform local identities and cultures? What types of recollection are privileged? How do race, religion, gender, class, immigration status, etc. mediate these recollections? How are memories implicated in decisions about the political, cultural, and economic landscape of St. Louis? How is memory an element of social responsibility or marginalization? How might alternative memories promote the flourishing of the common good?
This conference is interdisciplinary and encourages connections among academic disciplines, including cultural studies, theology, urban studies, literature, history, architecture, religion, philosophy, fine arts, social science, law, psychology, political science, and others.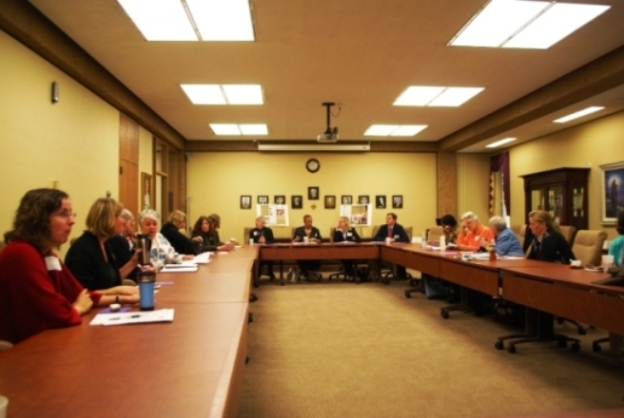 Symposium Highlights
The symposium's first panel begins at 5:30 pm on Thursday evening, October 21, followed by the keynote address by Dr. Shawn Copeland, PhD (Theology, Boston College).
Interdisciplinary paper presentations related to collective memory and the common good continue through Saturday at the Missouri History Museum and Fontbonne University.
On Friday night, Robert Archibald, PhD, (President, Missouri Historical Society) presents the second keynote address at 7:00 pm, following our symposium social and banquet.
Coordinating Committee:
Ben Moore, Ph.D., English and Communication
Randy Rosenberg, Ph.D., History, Philosophy and Religion
Corinne Taff, M.A., M.F.A., Interdisciplinary Studies
Mary Beth Gallagher, Ph.D., Mission Integration
Jasna Meyer, Ph.D., English and Communication
Patrick McCarthy, M.S., M.A., Medical Center Library, Saint Louis University
Jamie Wagman, M.A., Interdisciplinary Studies
Minds of Peace Experiment
Minds of Peace Experiment took place February 22-24, 2011.
This amazing conversation between five native Israelis and five native Palestinians resulted in their negotiated agreements to a number of terms which are fundamental to peace in the Middle East.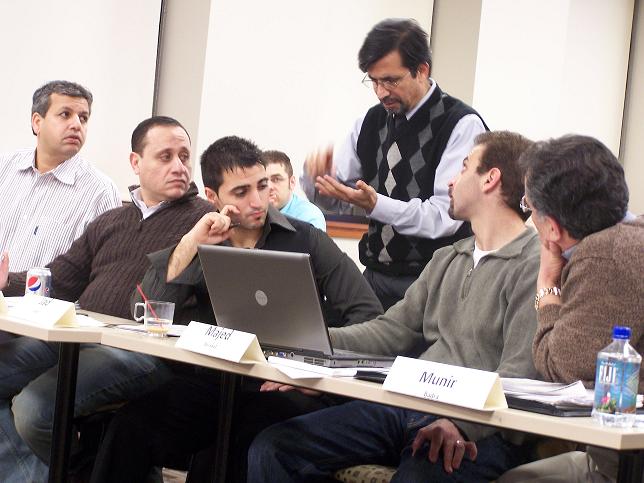 Trust Building Measures
We, the unofficial Palestinian and Israeli delegations, reached the following agreement as an opening move toward conclusive negotiations that intend to put an end to the Israeli-Palestinian conflict:
1. Type of Solution
The solution to the conflict is "two state solution" – an Israeli state side by side to an independent Palestinian state.
2. Education
a. Incitement: each side will stop any form of incitement toward the other one.
b. Peace education: both sides will promote the language of peace, particularly to solve disputes by peaceful methods of negotiation, critical discussion and dialogue.
c. Culture of peace: the two sides will develop joint educational projects to promote the culture of peace and to get to know each other's culture, mentality and history.
3. Freedom of Movement and Security
a. Checkpoints
Israel will gradually remove checkpoints in the West Bank within agreed upon time frame.
The intention is to remove all-checkpoints by the implementation of a conclusive peace pact.
For the meantime, in each of the remaining Israeli check point there will be representatives of the Palestinian authority to guarantee that the Palestinians are treated with respect and their dignity is kept.
b. Security:
The Palestinian authority will be responsible for the security and order in the evacuated areas.
Israelis, from their side, will prevent any attack on Palestinians. Palestinians, from their side, will prevent any attack on Israelis.
c. Violent episode
In a case of a violent episode
The Israeli and Palestinian security forces will conduct a joint investigation in the presence of international observers.
The people who will be found responsible to the event will be brought to justice in their place (by Israeli or Palestinian authorities).
The two sides will condemn the violent event.
4. Natural resources
The two sides recognize that there should be an equal access to natural resources that are necessary for living.
In a case that Israel will desalinate water, Israel will supply water to the Palestinians to fulfill their needs. The Palestinians will be allowed to desalinate water.
5. Settlements
Israel will permanently stop building new settlements and expanding the existing ones in the West Bank, East Jerusalem, and Gaza.
Israel will permanently prevent immigration of Israelis to the existing settlements in the West Bank, East Jerusalem, and Gaza.
Israel will remove all settlements illegal by their own standards.
Conclusive Peace Pact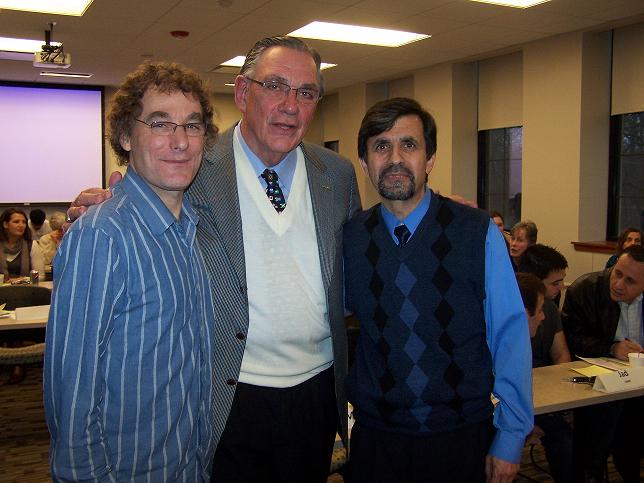 We the unofficial Palestinian and Israeli delegations decided to discuss and negotiate the following topics in order to reach an agreement that will put an end to the Israeli-Palestinian conflict:
1. Borders
2. Jerusalem
3. Refugees
4. Prisoners
We have reached the following agreements:
1. Borders
a. In principle, the two delegations agree that the 1967 cease fire line should be the border between the two states.
b. Few Israeli settlements in the West Bank, which are built on Palestinian land and could not be dismantled without endangering the peace process and the stability in the region, will remain under Israeli sovereignty. In return, the Israelis will grant the Palestinians the same amount of land in quality and quantity.
Stipulations
The exact details of the land swap will be determined by leaders and experts of both sides.
The land swap will be kept to minimum.
The continuity of the Palestinian land in the West Bank will be kept.
The freedom of Palestinian movement within the West Bank will not be limited.
The security of the Palestinians in the West Bank will be kept.
c. Israel will build for the Palestinians a safe passage between Gaza and the West Bank.
2. The Old City of Jerusalem
a. The Old City of Jerusalem will be administrated by a joint Israeli-Palestinian council.
b. The Old City of Jerusalem will be open to worshipers from all over the world.
c. Policing
The Israeli position: Israeli police will be in charge of keeping law and order in the Old City under Israeli sovereignty.
The Palestinian position: Palestinian police under Palestinian sovereignty, or a joint Israeli-Palestinian police force, or an international force will in charge of keeping law and order in the city.
3. The two delegations did not have time to discuss the issues of refugees and prisoners. They wish to meet within six months to conclude the peace pact that will put an end to the conflict.