One Health Certificate
One Health is a new and rapidly growing field combining human medicine, veterinary medicine and environmental conservation to study the interconnectedness of the world in which we live. As human and animal populations coexist in closer environments, the health and well-being of all become intertwined. Diseases like avian flu and epidemics like colony collapse in bee populations impact both groups. Through Fontbonne's new certificate, One Health students will take a close look at the intersection of disease transmission, climate change, public health, animal health and more as they explore this increasingly critical field.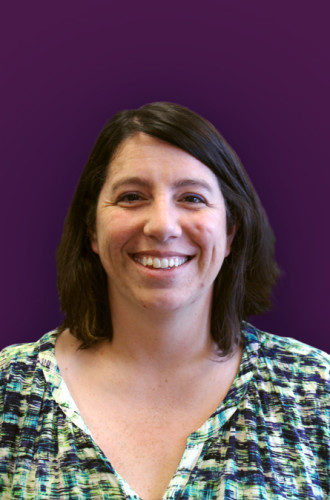 "Research experience is no longer optional for graduate school admission into a biology or health program; to be competitive, it should be considered a requirement. With Fontbonne's One Health program, you can get laboratory and field research experience while working closely with a faculty mentor. It's this personal connection with working scientists that sets Fontbonne, and the One Health program, apart from other universities."
-Kelly Lane-deGraaf, Ph.D.
Assistant Professor and Director, Center for One Health
Save
Save
Save
One Health Program Highlights
Fontbonne is the only school in the St. Louis area — and one of only a handful in the country — to offer One Health as an undergraduate area of study.
Students who study One Health might consider careers in medicine, animal medicine, public health or wildlife management.
Combines foundational prerequisite courses with specific, upper-division One Health courses
Gain valuable research experience important for pre-med and pre-vet students as well as those going on to graduate school in other areas.
Available to both undergraduate and post-baccalaureate students
Developed through a partnership with the Saint Louis Zoo's Institute for Conservation
Internships* and in-field learning experiences are potentially available through our Saint Louis Zoo partnership.
*Internship opportunities for this discipline will include the Institute for Conservation Medicine at the Saint Louis Zoo, the Missouri Department of Conservation, and other local public-health organizations. Internship destinations must be approved by the department of biological and physical sciences in advance of undertaking. Internships are highly competitive, and Fontbonne University does not guarantee any student an internship position.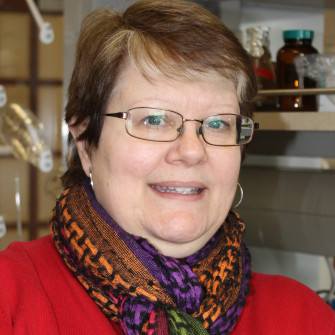 NEWS: Dr. Elizabeth Rayhel, professor of biology at Fontbonne University, co-wrote an op-ed that was featured on STLToday.com highlighting the revolutionary field of One Health.
Save
Save
Save
Prerequisites:
BIO 112

General Biology I with Lab

4 credits

Selected principles and problems in general biology with emphasis on those principles most applicable to all living organisms: cellular organization, energy exchange, and inheritance.

BIO 114

General Biology II with Lab

4 credits

A general course in organismal biology covering diversity of living things from the prokaryote to higher plants and animals. Prerequisite: Introductory biology course

BIO 204

Modeling and Experimental Design

3 credits

An introductory course in the application of mathematics, statistics and computer science in the Biological Sciences taught from the science perspective. Emphasis will be placed on modeling in the areas of genomics, epidemiology, phylogeny and evolution, and design in the areas of ecology, gene expression and related areas. Prerequisites: BIO 114; BIO 212; MTH 105 or MTH 110 (or equivalent); MTH 115 or MTH 125.
Courses Required for the Certificate:
BIO 230

Conservation Biology

3 credits

A course exploring the conservation of biodiversity based
on principles of ecology, evolution and population
genetics. The course will focus on current threats to
biodiversity as well as population dynamics and stability,
endangered species approaches, habitat fragmentation,
population management and the complexities of science based
conservation strategies. This course will use
lecture, discussion and readings of case studies.
Prerequisites: BIO 114; BIO 212; BIO 204; BIO 271.

BIO 322

Immunology

3 credits

Introductory course which covers the basic concepts of
antibody-mediated and cell-mediated immunity. Recent
advances in the field will be emphasized from basic
scientific and clinical perspectives. Prerequisites:
Introductory biology course; BIO 114; BIO 250; CHM
108.

BIO 325

Disease Ecology

3 credits

This is an introductory course in the area of infectious
diseases. It will introduce principles of disease
transmission, zoonotic disease, and basic epidemiological
strategies and principles employed in the area of public
health. Prerequisites: BIO 114; BIO 204; BIO 250; BIO
322, and MTH 125 or MTH 115.

BIO 421

Conservation Medicine

3 credits

A culminating course in the area of One Health
integrating the concepts of ecology, conservation biology,
emerging infectious disease, and human health and wellbeing.
This course should immediately precede, or be
concurrent with, the biology internship required for the
certificate in One Health. Prerequisites: BIO 320; BIO
321; BIO 322; BIO 325.
Choose one course from the following:
(BIO 497 requires the director's approval.)
BIO 495

Biology Research

1-4 credits

This course is designed to provide the student with a nonclassroom,
non-structured, individualized experience in
experimental research in the biological sciences, utilizing
the knowledge and skills obtained in other science
courses. Offered with the approval of the department
chair.

BIO 497

One Health Internship
Choose two courses from the following (6 credits):
(Introductory Psychology is a prerequisite to PSY 350.)
BIO 320

Evolutionary Biology

3 credits

This course examines the basic processes and patterns of
evolution: natural selection, evolutionary genetics, the
analysis of adaptation, the phylogeny of life, the fossil
record, molecular evolution, macroevolution and
speciation; as well as an evaluation of current
evolutionary issues. Prerequisites: BIO 114; BIO 212.

GS 201

Globalization and Its Challenges

3 credits

A global look at the development of neo-liberalism
(modernization) since the collapse of the Soviet Union
and the shrinking of the welfare state in the West.

HCM 330

Public Health Administration

3 credits

This course explores the role health care organizations play in community health. Students study the principles of public health through the lens of government, business, and community. Topics include community benefit and outreach, environmental health, communicable disease, and mental health.

HCM 350

Legal Issues in Healthcare

3 credits

This course provides an overview of the legal issues facing current healthcare organizations. This course examines the law as it relates to relationships between doctors, hospitals, and staff, patients, and healthcare providers. Skills developed include the ability to apply ethical decision making principles, mitigate risk, incorporate employment law procedures, and manage communication.

PHL 228

Environmental Ethics

3 credits

This course will explore the meaning of environmental
justice, the human Impact on the environment, global
food shortages and environmental concerns, and the
relation of hunger and poverty to the environment. It will
also explore Catholic Social Teaching Perspectives,
especially care for God's creation, and the common good
and the environment.

PSY 350

Environmental Psychology

3 credits

This course provides an overview of Environmental Psychology, a subfield of psychology that explores the interrelationships between humans and their natural and constructed environments. Topics covered include contextual theories; human responses to natural and constructed hazards; conservation psychology; environmental perception, cognition, and stress; human factors psychology; problem-solving and decisionmaking; population psychology and sustainability; and environmental design, modification, and management. Prerequisite: PSY 100.
"The One Health initiative offers a trans-disciplinary, holistic approach necessary to solve the 21st century challenges that increasingly threaten wildlife species survival, ecosystem sustainability and public health."
-Sharon L. Deem, DVM, PhD, Dipl ACZM Director, Institute for Conservation Medicine Saint Louis Zoo
Contact Us
Questions? Contact our Office of Admission: (314) 889-1400 or (800) 205-5862 | fbyou@fontbonne.edu