Special Education: Paraprofessional Pathways
Special education teachers make a huge difference in the lives of students with disabilities and challenges. If you're employed as a paraprofessional or teacher assistant in a special education school setting, and you're ready to take the next steps to become a special education teacher, Fontbonne's Paraprofessional Pathways to TeachingSM is the way to get there. Simultaneously earn your master's degree and K-12 mild/ moderate cross-categorical certification.
The need for special education teachers continues to grow. Graduates of Fontbonne's Paraprofessional PathwaysSM program currently work in public and private schools and with students of all ages.
Due to the unique structure of the Paraprofessional PathwaysSM program, you will be able to continue working while you complete your coursework for degree and certification. Field experience and/or student teaching may be completed outside of the Pathways program, depending on individual school district policy.
Special Education: Paraprofessional Pathways Program Highlights
Offered in an online format to provide maximum convenience.
Format comprised of two 16-week courses in the fall and spring and two eight-week online courses in the summer.
Requires clinical/practicum experiences that are completed on the job, so you can maintain your job while getting a master's degree.
This program is approved by the Department of Elementary and Secondary Education (DESE) and accredited by the National Council for Accreditation of Teacher Education (NCATE).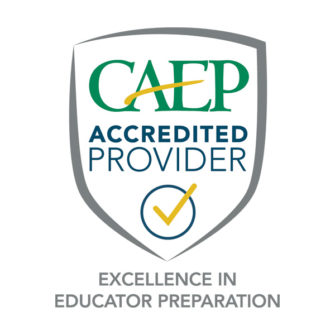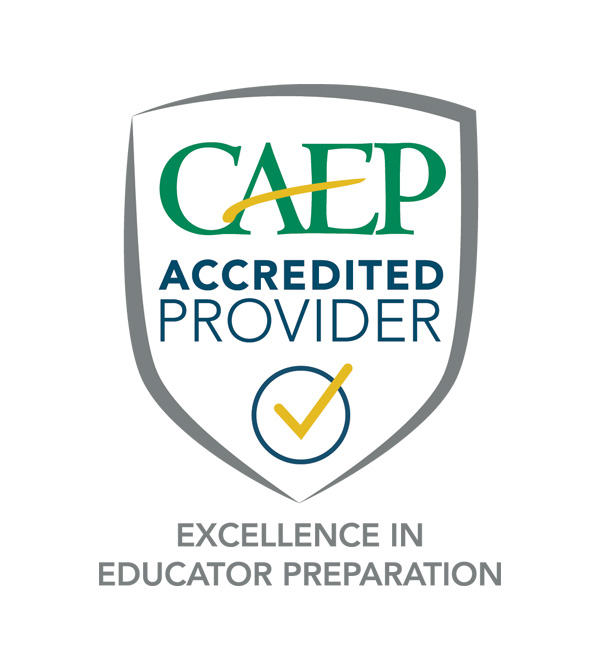 Save
Save
Save
Save
Save
Required Courses for Special Education: Paraprofessional Pathways
EDU 270

Introduction to Learner Diversity

3 credits

Investigates the principles of universal design and differentiated instruction and their application in the psychology and education of exceptional learners. Includes an examination of cultural diversity, English Language Learning, and intellectual and physical ability in conjunction with the classroom community. Strategies for connecting instruction to meet the needs of diverse learners are explored through theories of learning, consultation and collaboration, and technology exploration.

EDU 542

The Teacher as Leader

3 credits

This course will examine the changing role of the teacher in contemporary schools.  Students will learn leadership skills and methods for impacting educational organizations. Students will be introduced to strategies for creating a climate for new ideas.

PSY 200

Developmental Psychology

3 credits

A study of the nature of human development across the life span. The course covers the  physical, cognitive, and psychosocial development of the individual for each of the major  developmental periods: infancy, childhood, adolescence, and adulthood. The  psychosocial experience of aging and death is also examined.

EDU 500

Behavior Management Techniques

3 credits

This course addresses theories and principles of behavior management for classrooms. Models of discipline and motivation and their applications to classrooms are a central focus with an emphasis on establishing positive learning environments through use of appropriate behavior management techniques. The student chooses one approach to classroom/behavior management to explore in depth. Topics and activities apply to all levels, regular and special education, from preschool through secondary.

EDU 520

Transition/Career Education for Students with Disabilities

3 credits

This course assists teachers in understanding the tasks necessary to allow for a smooth transition of students with disabilities from the K-12 educational environment to the
world of work or post-secondary vocational or academic education. Emphasis will be placed upon the collaboration of educators with other agencies that can assist in this
effort.

EDU 523

Mild and Moderate Disabilities in Special Education: Identification and Instruction – Pathways

6 Credits

This course includes the nature of mild/moderate disabilities categorized and served under IDEA in the public schools. Characteristics of educational disabilities that are identified for eligibility of special education services are addressed along with similarities and differences of disability conditions and the implications for educating students with various disabilities in various educational environments. Teaching methods emphasize evidence-based, instructional strategies and procedures for special education settings and inclusive, regular education classrooms. An additional focus is on methods that support student progress in the general education curriculum. Activities include the use of case studies to articulate Response to Intervention (RtI) procedures, and to develop an Individualized Education Program (IEP). Prerequisites: EDU 120 Psychology of the Exceptional Child or EDU 586 Studies in Disabilities and Exceptionalities. OFFERED AS NEEDED.

EDU 592

Assessment of Ability andAchievement

3 hours

Study of tests and measurements with emphasis on technical qualities, standardized and  classroom test construction, cognitive and affective assessment, legal and ethical issues. Includes analysis and practical experience with diagnostic contemporary instruments. Prerequisite: EDU 200.

EDU 595

Counseling Techniques

3 hours

This course is designed to assist practitioners in working
with exceptional students along with their parents and
families. The effects of exceptionality upon individual
and family dynamics are emphasized. Students are
introduced to counseling techniques and a variety of
professional communication skills.

CDS 105

Speech and Language Development of the Normal and Exceptional Child

3 credits

A study of the development of speech and language in the
normal and exceptional child with a consideration of
factors that contribute to or impair development.
Multicultural issues will be introduced.

EDU 266

Methods of Teaching Literacy – Pathways

6 Credits

This course will address the teacher's role in the process of developing student literacy with a particular focus on constructing meaning in the literature-based classroom. The pre-service teacher will develop knowledge of the theories and principles of literacy development for children and adolescents. Teacher candidates will become familiar with child/adolescent literature and develop the strategies and skills to incorporate quality literature into the curriculum. The course will support the development of a knowledge base of current instructional approaches (use of basal reader, skill-based instruction and literature-based instruction) for the teaching of reading and writing. In addition, the course will identify appropriate strategies and materials which may be used to enhance the teaching of reading, writing, listening and interpretation of visual representations. Participants will be required to complete 30 hours of observation in a special education classroom and reflect upon those experiences. Offered according to Pathways schedule.

EDU 553

Assessment and Teaching of Students with Reading Difficulties

3 hours

A review of tests and instruments such as cognitive
achievement, informal, and affective are used to assess
students with reading difficulties. A reading case report
based on documented strengths and needs of a student
with reading disabilities is developed. Analysis and
remedial teaching processes to address those needs are
practiced. Prerequisite: EDU 549.

EDU 330

Multisensory Methods for the Social Studies Classroom – Pathways

4 Credits

This course will allow students to understand and develop strategies for addressing the wide diversity of learning styles which they will find in contemporary classrooms. Multiple intelligences theory will be introduced and used to study instructional planning and a variety of effective teaching strategies. The use of art, music and movement will be a targeted focus for enriching the special education classroom. While the multiple intelligences content is applicable to all areas of the curriculum, the content base for the course will be social studies. Students will study the ideas, concepts, and skills that form the foundation for understanding and learning social studies "through the lens" of multiple intelligences theory. Offered according to Pathways schedule.

EDU 355

Analysis and Correction of Math Disabilities

2 credits

Provides techniques for the classroom teacher or the special educator in teaching students who have difficulty learning math through traditional methods. It will concentrate on the structure and accommodations necessary for students with disabilities and/or learning problems with emphasis on both individualized and regular classroom instruction. Prerequisites: EDU 200 or 201; MTH 102 (or equivalent); MTH 350.

EDU 550

Reading and Writing across the Curriculum

3 hours

This course provides strategies for teaching vocabulary,
concepts, comprehension, reasoning, and organization in
specialty subject areas. Included are theoretical bases and
methodologies for incorporating reading and writing skills
within content areas of instruction.

EDU 582

Practicum in Teaching Students with Cross Categorical Disabilities

3 hours

This clinical experience affords the opportunity to work
with students with cross-categorical disabilities in the
areas of instruction, behavior management, the
interpretation of individualized tests, as well as formal
and informal diagnostic procedures. Background Check
Required.

BIO 370

Methods of Teaching Science in Elementary/Early Childhood

2 credits

Application of principles of teaching science on the early childhood and elementary school level; examination of various approaches to presenting hands-on activities. Prerequisites: BIO 108; PHY 108.

CIS 103

Microcomputer Applications in Education

3 credits

Provides an introduction to the uses of technology in an educational setting. Emphasis of the course will be on integrating technology with classroom instruction. Students will learn skills related to word processing, spreadsheets and presentations as well as to evolving internet-based technologies. Promoting life-long learning and an understanding of the legal and ethical use of computer/technology resources will be an integral part of the course.

FCS 119

Essential Concepts for Health andFitness

3 credits

Introduction to health issues related to physical, psychological, and social well-being. The course allows students to learn and practice critical thinking skills important in the management of health and fitness.

MTH 350

Methods of Teaching Mathematics inthe Early Childhood and Elementary School

3 credits

Methods for teaching the real number system, diagnostic mathematics and remedial methods, probability, statistics, geometry, metric system, algebra, applications of computer to mathematics education. Education certification majors only. Prerequisite: MTH 102 or (MTH 104 and MTH 106).

EDU 465

Field Experience in Special Education*

Supervised experience for degreed candidates who are
employed full time in a classroom, to include conferences
with principals, mentor teachers, and college supervisors.
Prerequisite: Admission to teacher certification
candidacy. Background Check Required