Master of Arts and Fine Arts Programs
Whether you're ready to expand your horizons as an artist or you're interested in sharing your talents as a teacher, Fontbonne University's Master of Arts and Fine Arts programs offer learning and research environments that enable you to become an effective artist professionally and intellectually. Fontbonne even offers the opportunity to choose a focus to further personalize your course of study and tailor your learning to the most relevant topics for your career.
While firmly based in the figurative tradition, the department and its programs seek to preserve and enhance the artisanal aspects of art making, applying and extending traditional methods to the contemporary.
Program Highlights
Faculty are working artists who are knowledgeable, experienced and committed to your success, providing students with effective contemporary techniques that will challenge you to exceed your own expectations and explore new ideas.
Concentrations are available in ceramics, drawing, painting, sculpture, photography (wet-process) or studio (a combination of mediums).
Class sizes are limited.
Broad range of drawing and painting offerings, including life-sized drawing and painting, anatomy drawing, survey of artist's materials and methods, and old Master's techniques.
Students have access to up-to-date art facilities:

Extensive ceramic studio with gas and electric kilns, as well as facilities for both throwing and hand building

Extensive sculpture studio, including metal foundry, welding, metalworking and blacksmithing equipment, wood and stone carving

Wet-process photographic lab and darkroom (film and alternative processes)

Departmental imaging/graphic design lab

Studios for full-time students
The Graduate Perspective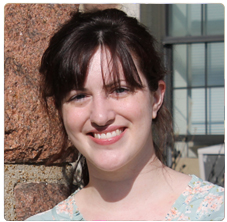 "The faculty at Fontbonne is amazing. Not only do they have the passion and knowledge to teach, but they have the drive to continue researching and developing their own work, too. When faculty continue their own education, they pass that knowledge to their students, and that ensures we receive the most current information."
-Sharon Gibson-Bly, 2011
Art and Fine Art Graduate Successes
Fontbonne alumni and faculty exhibit locally, nationally, and internationally
Many of our graduates teach at the college/university level and run galleries or work in community art programs to support and expand local artistic efforts.