Veterans and Military Personnel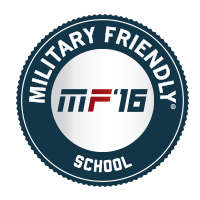 Fontbonne University is military friendly and responsive to the demands that active or reserve duty places on students. Fontbonne offers flexible formats, including evening and online classes, for students who need to accommodate work, active duty and reserve schedules. All students, including graduate students, have full access to free tutoring services in addition to many other student support resources, such as Career Development.
TUITION DISCOUNT
As a special recognition of service to our country, all service members and veterans are eligible for a 15% tuition discount if no additional institution funding is available. Students may also utilize tuition assistance and veterans affairs benefits to include the Post 9-11 G.I. Bill.
PRIOR CREDIT
Fontbonne partners with the American Council on Education to evaluate courses and experience gained throughout your military career and transfers them into college credit.
TROOPS TO TEACHERS
Did you know that there is a need for public school teachers as they retire in greater numbers? Enroll in one of our respected education degree programs, become a teacher, and serve your country in a whole new way! There are a number of financial aid funds available to all students and ones designed especially for U.S. veterans, including Troops to Teachers.
Additional Resources
Learn More About Academic Programs
Contact Us
Contact our dedicated military advisor for more information:
Seth Carruthers, Associate Registrar, at scarruthers@fontbonne.edu or 314-889-1465.