What's After Graduation?
They made the grade, wore the cap and gown, and jumped into the real world with a Fontbonne degree. What are they doing now? See below.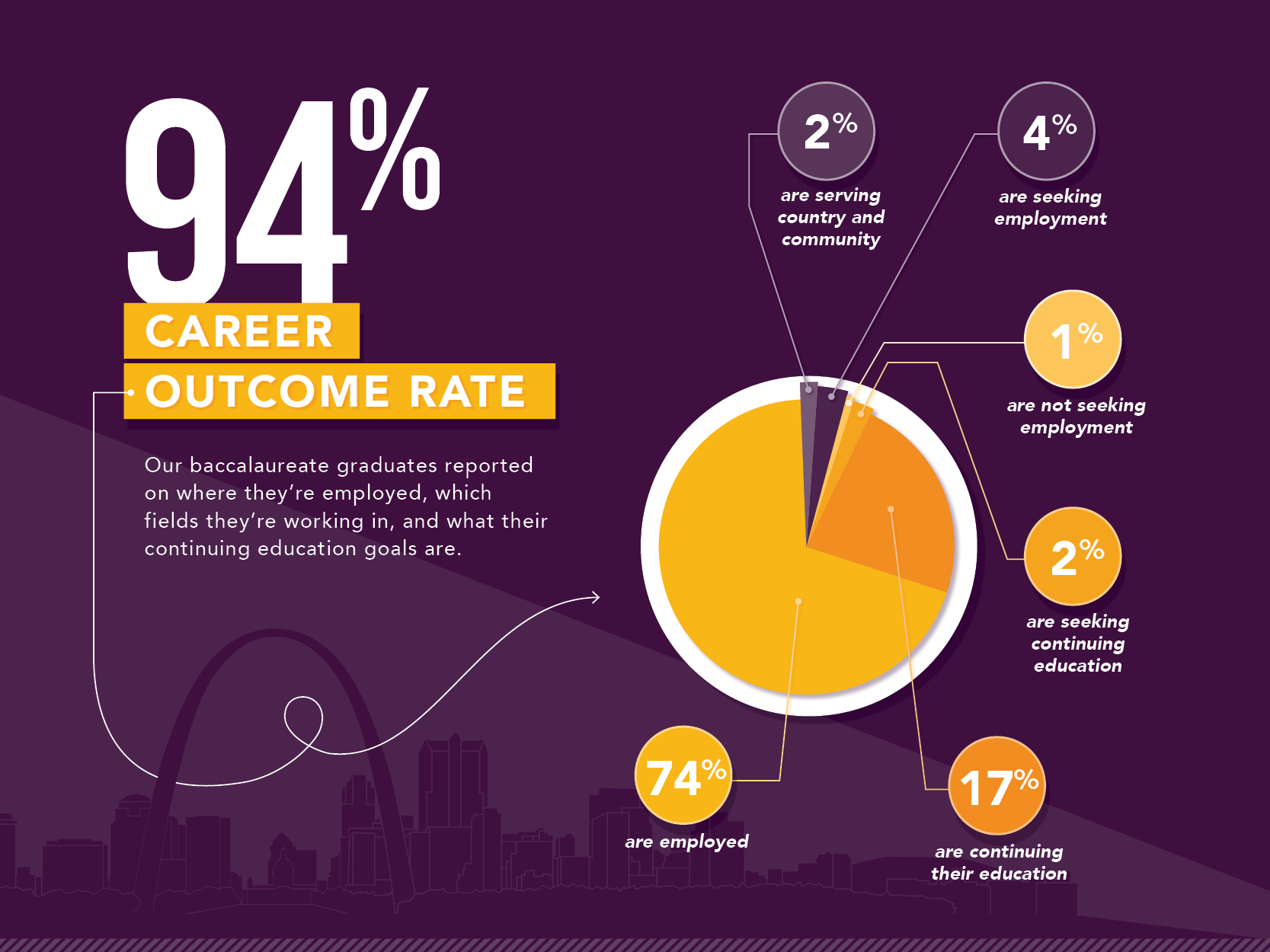 *Fontbonne has a 86 percent knowledge rate about the baccalaureate class of 2017. The National Association of Colleges and Employers suggests a minimum knowledge rate of 65 percent. Please note that this is not a placement rate, and it does not make any presumption about the quality of employment, whether the alumni are employed full or part-time, or if the position is in the student's chosen field of study.
Employment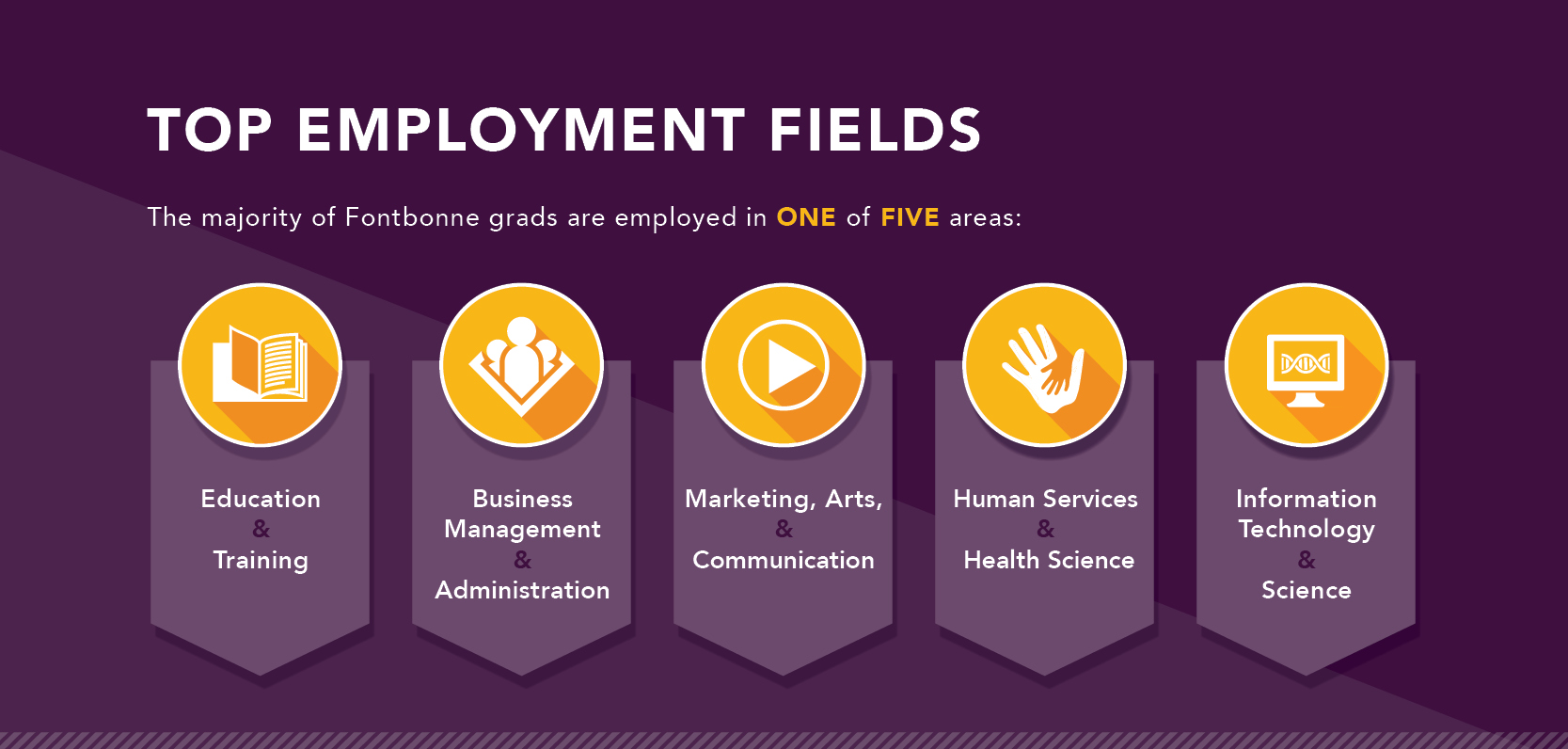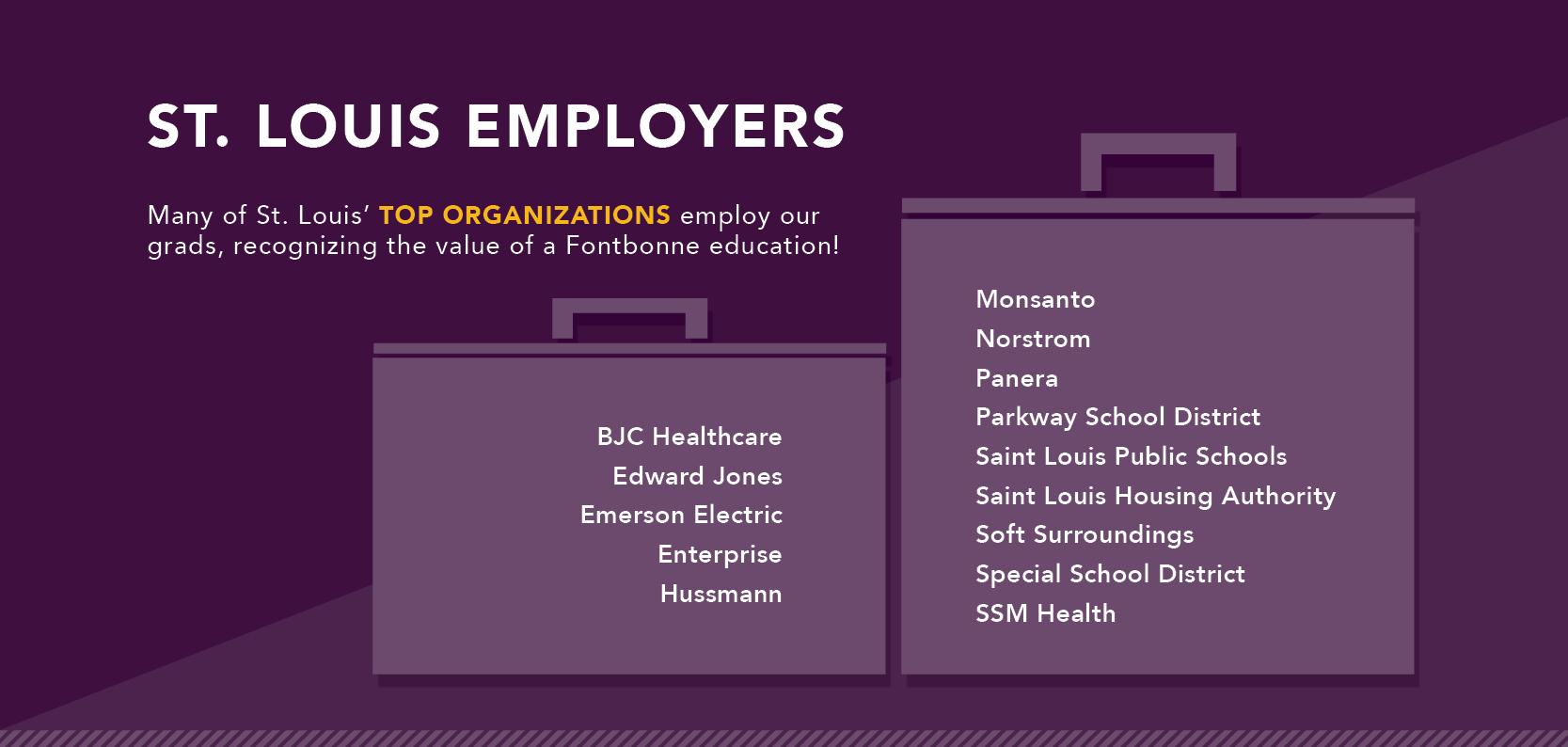 Career Outcomes - Colleges