Program Description
The Women Mentoring Women (WMW) program is made up of three "phases".  Each phase acts as an individual unit, but also a building block to the next level, therefore after the completion of one phase participating women will be recognized for their efforts and achievements and then faced with the decision of whether or not to continue in the program.  Phases will last one semester each, and students have the choice to continue through the series in three consecutive semesters or to "take-off" time in-between phases (for example a semester abroad, or a particularly difficult academic semester).
Program Participants
The WMW groups consist of approximately 10-15 women.  This size allows for diversity in the group, but is small enough to provide the sense of community and intimacy that is necessary for WMW to run successfully.  Participating women are chosen through an application process that will take place each semester.
Learning Outcomes
Through participation in the WMW program, women participants will:
Develop new skills in communication, listening, consensus-building, negotiating, decision-making, sharing responsibility, creating and implementing action plans
Increase self-awareness, confidence, and self-esteem
Embrace diversity and demonstrate respect and tolerance for others
Increase commitment to the gender norm shift in favor of gender equality
Build relationships with women both within and beyond Fontbonne
Apply leadership skills in the families, workplaces, communities, and societies
Increase involvement in family, professional, community, and societal spheres
Program Structure
The WMW program will consist of three phases or parts. Each phase will last one semester.
PHASE 1: Personal and Leadership Development Meetings
PHASE 2: Community Mentors and Monthly Phase Meetings
PHASE 3: 'Little Sis' Mentors and Phase 1 Facilitation
PHASE 1: Personal and Leadership Development Meetings
The first phase of the program consists of a cohort of women that will be twice a month. Each meeting will consist of either a personal development or leadership development topic focused on building new skills and self-confidence.
PHASE 2: COMMUNITY MENTORS AND MONTHLY MEETINGS
This phase will focus on aligning women participants with community mentors. Each month, the women will meet with each other to discuss and reflect on a designated topic. Within that same month, women will then meet with their assigned community mentor to discuss their personal experience centered on the topic that month.
PHASE 3: 'LITTLE SIS' MENTORS AND GROUP 1 FACILITATION
The final phase of the program will focus on women participants giving back. Each Phase 3 participant will be assigned a 'Little Sis' from the Phase 1 participants that they will meet with monthly. Additionally, Phase 3 participants will be asked to co-facilitate at least one of the bi-monthly meetings for the Phase 1 cohort.
Important Dates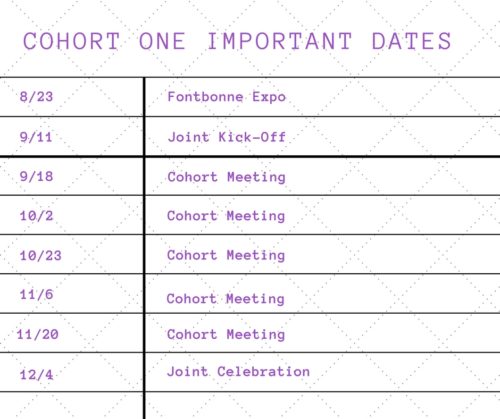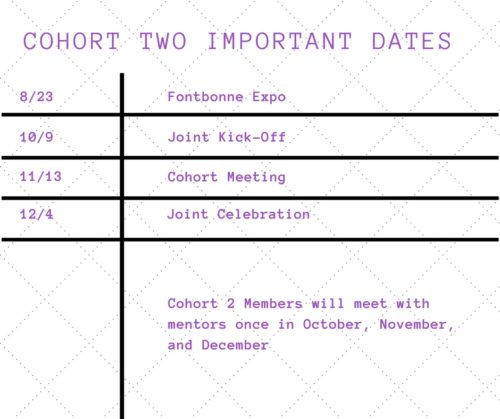 *All meetings are at 6:30pm
For more information contact:
Janelle Julian, Ph.D., Assistant Vice President of Student Affairs
OR
Meredith Amelotti, Student Coordinator