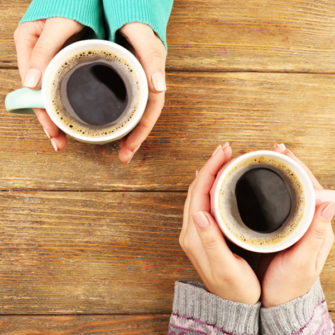 Fontbonne University's newest campus hot spot, a coffee shop proudly serving Starbucks® Coffee, officially opened for business.
The Fontbonne Coffeehouse has taken up residence in the Taylor Library lobby and will serve Starbucks® coffee and coffee-friendly snacks and products. The full Starbucks® drink menu will be available. The most up-to-date hours can be found on our 'Dining On Campus' webpage.
In addition to the drinks served in the café, Starbucks® coffee will be available in Ryan Dining Hall and the DSAC Cafe
This new addition is made possible by a donation from Aladdin, Fontbonne's on-campus food service provider.
"The coffee shop is a gift-in-kind from Aladdin to be used for a campus renovation project," said Carla Hickman, associate vice president for student affairs.
To honor the grand opening, the Fontbonne Coffeehouse is offering a variety of specials during the week of Feb. 12 – 16, 2018.