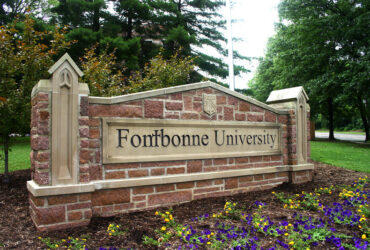 Dear Fontbonne University students, faculty and staff:
As we continue to bear witness to all forms of human suffering, recent mass shootings, and the current anxiety surrounding the trial of Derek Chauvin, it is important for each of us to reflect on and honor the grief felt through the tragic and unnecessary loss of human life.
Our sponsors, the Sisters of St. Joseph of Carondelet, offer us meaningful guidance: "Because we are all one, what hurts one of us hurts all of us. The Sisters of St. Joseph work to further peace and seek the ways of non-violence by being women of relationship, respecting one another and recognizing the human dignity of all."
We turn to the God of mercy to guide us on a course of compassion as we seek peace and serenity in today's turbulent world.
I invite the Fontbonne community to join together for 15 minutes in a Prayer for Peace and Unity this Friday, April 23 in the Doerr Chapel at 12 noon, as we stand united against violence and represent a community that chooses to work together for healing, social justice and an equitable future for all.
Sincerely,
Dr. Nancy H. Blattner, President