Bosnia Memory Project Lands $100,000 Humanities Grant
Share this article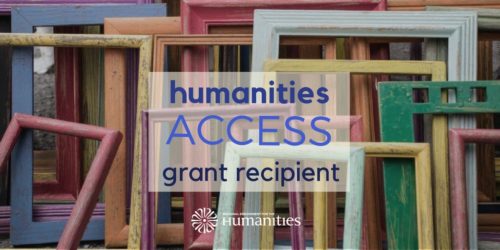 The Bosnia Memory Project at Fontbonne University has received a $100,000 matching grant from the National Endowment for the Humanities (NEH). One of 34 institutions — and the only one in Missouri — to receive one of its inaugural Humanities Access grants, Fontbonne is committed to sustaining the project's activities, which include documenting the Bosnian war, genocide and migration.
"This award is of tremendous benefit to our work with the Bosnian community," said Dr. Ben Moore, director of the Bosnia Memory Project. "It will enable us to broaden the scope of our documentation efforts and take our public outreach to a higher level."
The Humanities Access program offers grants of $50,000 and $100,000 to help enhance and support existing cultural programs for youth, communities of color, and economically disadvantaged populations. Thirty-four institutions and organizations will receive a total of $3,000,000 in matching funds to support humanities programming targeting groups that have historically lacked access to the humanities. In order to receive the full amount, Fontbonne and the Bosnia Memory Project must provide matching funds raised from non-federal, third-party donors.
"Humanities Access grants support innovative projects that will help ensure that high-quality cultural programming is available to everyone," said NEH Chairman William D. Adams. "Americans of every age, race, and economic status should be able to access the incredible opportunities that the humanities provide."
The work of the Bosnia Memory Project began in 2006. Part of the College of Arts and Sciences at Fontbonne University, the project preserves stories and artifacts from the Bosnian war and genocide and hosts events to raise awareness about Bosnia-Herzegovina and the Bosnian diaspora. By collaborating with students and community partners, the project actively gathers oral histories from the local Bosnian community, the largest Bosnian refugee community in the world, as part of a living archive for scholars and researchers. In recent years, it has developed a dual-credit Bosnian-American studies class in cooperation with Affton High School in South St. Louis County, a school with a large population of Bosnian-American students.
The Humanities Access grant from NEH will support a variety of growth opportunities for the Bosnia Memory Project. With these funds, the project will:
Expand dual-credit courses with additional high schools, with students participating in oral history collection
Provide means and equipment to collect additional oral histories and primary archival materials
Reach new audiences through public events that raise awareness about Bosnia
Learn more about the Bosnia Memory Project or make a gift at www.fontbonne.edu/bosnia. Contact Laura Farrar at lfarrar@fontbonne.edu or 314-889-4712 for more information about contributing to the matching fund.