Returning the Service
Share this article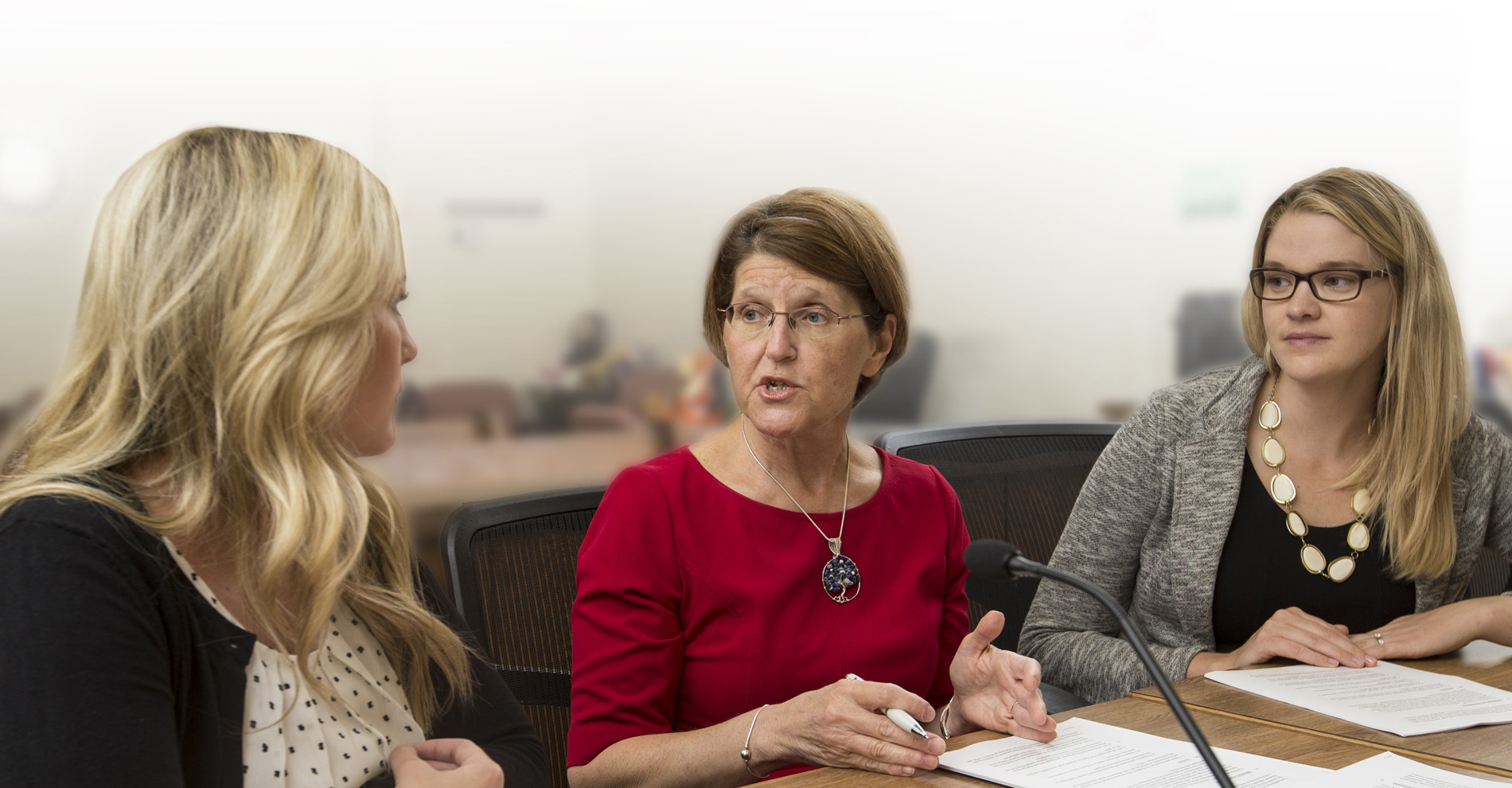 By Catie Dandridge | Tableaux, Winter 2016

There is a new movement within the justice system — one that addresses the challenges facing some veterans who return from deployment with mental and physical health conditions.
According to some sources, one in six veterans will struggle with addiction and one in five will be diagnosed with post-traumatic stress disorder. These visible and invisible wounds make it difficult for military men and women to return to their lives back home. If left untreated, these issues can lead to unemployment, homelessness, legal troubles or worse — suicide.
In an effort to address these issues, the social work department at Fontbonne University has partnered with the Veterans Treatment Court of the 23rd Judicial Circuit in Jefferson County, Mo.
Veterans treatment courts offer alternative avenues to former service members facing criminal charges. This revolutionary shift in the justice system makes it possible for veterans to receive proper rehabilitation through counseling, mentorship and support from their community.
"Many social work students don't get to experience this kind of field work at the undergraduate level. And part of Fontbonne's mission has always been committed to serving the greater community. This is a meaningful way for us to blend service with academics."  —Laura Beaver, assistant professor of social work
"These treatment courts align perfectly with our Catholic identity and mission," said Laura Beaver, assistant professor of social work at Fontbonne. "By offering veterans an opportunity for rehabilitation and not just punishing them, we are showing a care for the dear neighbor, which is a main principle of our founders, the Sisters of St. Joseph of Carondelet."
"Veterans are a unique and underserved population, and this program is a good way to get to the root of the problems faced by many," said Beaver. "Our hope is that with an emphasis on mental health services and a respect for the service of our veterans, we will be able to provide better treatment, which will result in a more stable future."
This rehabilitation is accomplished through comprehensive intervention, community supervision, treatment services and judicial oversight.
The goal is to create an atmosphere for hope, healing, freedom and success for the veterans and their families.
This program is the brainchild of Judge Patricia Riehl of the Hillsboro, Mo., Courts.
"I worked with a veteran in another treatment court who committed suicide," Riehl recalled. "I wondered if there would have been a different outcome for him if he had received the support he truly needed as a veteran."
Once accepted into the program, veterans are placed in a specialized treatment track based on their individual needs. All participants meet regularly with a case manager and probation or parole officer. They also participate in individual and group counseling sessions and work with a mentor who is also a veteran.
Weekly appearances before a judge are required, and participating veterans must obey a curfew and are subject to random drug testing. Veterans must be actively seeking employment, volunteer work or enrollment in an education or training program. As they move through the program, the requirements are lessened so that they are empowered to go out on their own and continue to succeed, according to Riehl.
There are a number of successful veterans treatment courts across the country, but Fontbonne's involvement will bring a unique element to this particular court.
Fontbonne's social work students, under the supervision of Beaver and fellow faculty member Catherine Mennes, will collect and analyze data on program participants throughout the minimum 24-month program. Upon a veteran's completion of the program, the Fontbonne social work team will also perform follow-up evaluations at several intervals. And they will collect relevant data on the individuals who weren't accepted into the program or who don't complete it.
"I am excited to be working with Fontbonne because I've never had a team to provide the formal evaluations that are so critical to the success of a veterans program like this," Riehl said.
Since its kickoff in April, the treatment court has gotten off to a steady start. Two participants entered the program within the first month.
"This may sound small, but the goal of the treatment court is to give intense, focused and individualized attention," Beaver said.
The team overseeing the program is optimistic about its growth moving forward.
"This is a great opportunity for our students," Beaver continued. "Many social work students don't get to experience this kind of field work at the undergraduate level. And part of Fontbonne's mission has always been committed to serving the greater community. This is a meaningful way for us to blend service with academics."