People Directory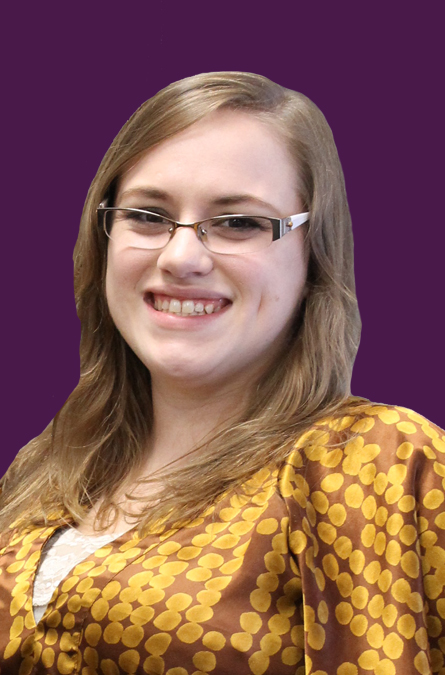 Dr. Samantha Eidson
Assistant Professor
SEidson@Fontbonne.edu
(314) 719-8018
Office: Ryan Hall 402A
Education:
Ph.D., Computer Science, University of Missouri – Columbia
B.S., Mathematics, University of Missouri – Columbia
Research Area/ Scholarly Interest:
Bioinformatics
Computational Biology
Infectious Diseases
Neglected Diseases
Machine Learning
Recent Publications:
Warren S, Wang X, Dhroso A, Kuang X, Korkin D. " Extreme conservation and divergence of functional regions in Influenza A pandemic subtypes", in progress
Dhroso A, Warren S, Chakraborti S, Korkin D. "Predicting Effector Proteins in Host-Pathogen Interactions", in progress
Warren S, Phinney M, Dhroso A, Petakovic E, Shyu C, Korkin D. "BacPaC: A Database of Bacterial Effectors, Predicted and Curated", in progress
Warren S, Wan X, Conant G, Korkin D. "Extreme conservation of functionally important regions in H1N1 influenza proteome", PloS one. 2013, 8 (11): e81027.
Liu S, Kandoth PK, Warren SD, Yeckel G, Heinz R, Alden J, Yang C, Jamai A, El-Mellouki T, Juvale PS, Hill J, Baum TJ, Cianzio S, Whitham SA, Korkin D, Mitchum MG, Meksem K. "A soybean cyst nematode resistance gene points to a new mechanism of plant resistance to pathogens.", Nature. 2012, 492 (7428): 256-60.
Thieu T, Joshi S, Warren S, Korkin D. "Literature mining of host-pathogen interactions: comparing feature-based supervised learning and language-based approaches.", Bioinformatics. 2012, 28 (6): 867-75.
Korkin D, Thieu T, Joshi S, Warren S. "Mining host-pathogen interactions", In: Bioinformatics – Experimental Biology Systems. Ed: Yang NS, INTECH, 2011; ISBN 978-953-307-280-7
Biondi E, Nickens DG, Warren S, Saran D, Burke DH. "Convergent donor and acceptor substrate utilization among kinase ribozymes", Nucleic Acids Res. 2010, 38 (19): 6785-6795.