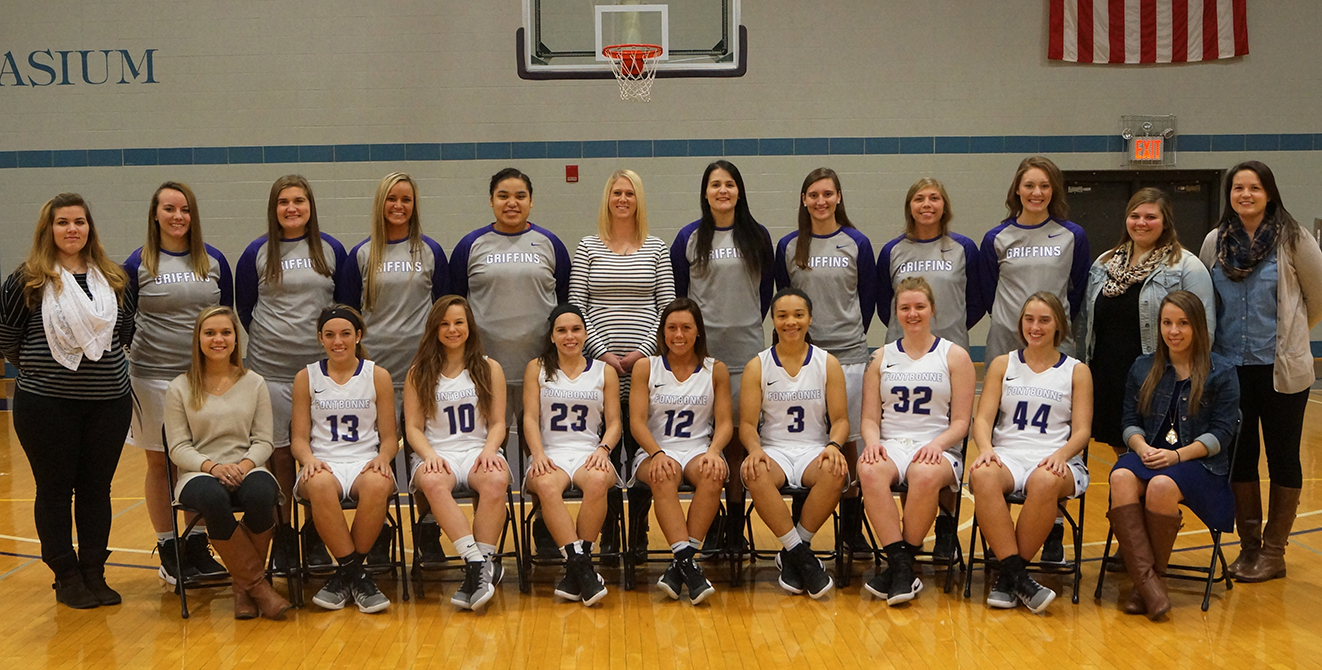 Fontbonne University women's basketball has earned the fourth seed in the 2017 St. Louis Intercollegiate Athletic Conference Women's Basketball Tournament. This is the first year since 2012 the Griffins have earned a post-season bid.
Eureka College won the SLIAC regular-season championship for the first time in school history and will host the Griffins at 8 p.m. this Thursday, Feb. 23. Greenville College earned the No. 2-seed and will play third-seeded Webster University at 6 p.m. in Eureka, Ill. Between games, the SLIAC will announce All-Conference accolades for this year. The winner of each game will play for the Tournament Championship on Saturday, Feb. 25, at 1 p.m. at Eureka.
This season, the Griffins have split against each opponent in the tournament. Fontbonne fell to Eureka on the road 61-57 but upended the Red Devils' 10-game conference win streak 67-62 in the Dunham Student Activity Center. Fontbonne defeated Greenville and Webster at home but fell victim to the long-time SLIAC contenders on the road.
Fontbonne Head Coach Maureen Sias sent the SLIAC a quote on the excitement surrounding the tournament, saying, "It is very rewarding to be back in the tournament. The girls and all of the coaches set this as one of our goals at the beginning of the season and they have been working so hard to achieve it. I'm very excited and proud to see their hard work paying off."
Fontbonne won five games in a row to secure a spot in the tournament. The Griffins finished the regular season 13-12 with a 9-7 conference record. It's the most wins for Coach Sias and the most for Fontbonne since the 2011-12 season.
Save
Save
Save