Eckelkamp College of Global Business and Professional Studies
Fontbonne University's Eckelkamp College of Global Business and Professional Studies boasts more than a dozen different degree options, including undergraduate and graduate programs, along with evening and online options, that provide students with opportunities for growth, learning and success — all with a broad worldview. We understand the impact that business has on all aspects of global society, from St. Louis to Singapore, and because of this, we maintain an international focus throughout all of our business programs and curriculum. From respected professors to working professionals in a variety of business disciplines, you'll find that our faculty will recognize your potential and push for your success. And they know that each student learns in a unique way, whether he or she is a traditional college student or an adult learner with extensive real-world experience.
Statement of Mission
The mission of the Eckelkamp College of Global Business and Professional Studies at Fontbonne University is to provide academically sound business programs that are responsive to current and future business needs. The college strives to create a supportive environment that provides individualized attention to a diverse student population.
Consistent with the life-long learning goals of Fontbonne University, our programs are designed to ensure each student graduates with the ability to think critically, act ethically, and assume responsibility as citizens and leaders.
The college also works to provide students with facts, theories and practical skills, enabling them to hold responsible managerial and administrative positions in general business, industry and nonprofit organizations.
Statement of Vision
The vision of the Eckelkamp College of Global Business and Professional Studies is to be recognized for educating articulate, analytical thinkers, charged with seeking ethical and socially responsible solutions to serve a dynamic business world in need.
Eckelkamp College of Global Business and Professional Studies Departments
*Evening, weekend, online and/or in a blend of face-to-face and online instruction.
A Message From the Dean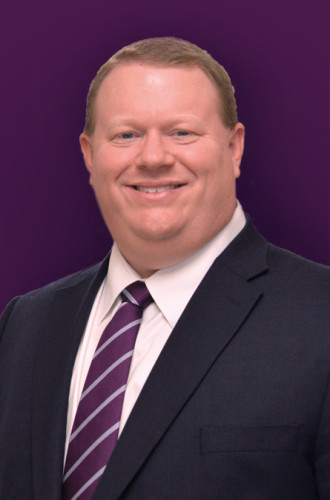 A Discussion About Fontbonne's Business Programs with Dr. Jay Johnson
Dean of the Eckelkamp College of Global Business and Professional Studies at Fontbonne University
jjohnson@fontbonne.edu | 314-889-4588
Office: 227 Anheuser-Busch Hall
What have you learned about the staff and faculty at Fontbonne?
"The people here are passionate about personalized attention and how they can support students in their development and growth. The faculty are very dedicated, intelligent and talented. We're looking for new ways in which we can enhance the student experience."
What would differentiate Fontbonne – or your approach – to business education?
"One of the most important characteristics of a high quality business program is how involved students are with internships and other experiential learning opportunities, such as student business organizations and international travel. Students are going to find that at Fontbonne, this will be a strong priority. And, we are also going to put a lot of emphasis on their capstone experience – an interactive, investigative and collaborative project culminating a student's program at Fontbonne."
Going to school – or back to school – is a big decision for the adult student. Why should people invest the time and money?
"When someone goes to school, they're looking for something tangible they can use immediately. That's why our curriculum is geared toward real-world information and applicability. And we also stress that people with a bachelor's or a master's degree typically enjoy a more rewarding career of their choosing and generally earn more over a lifetime. The statistics are clear on that point."
How does Fontbonne support the adult student coming back to school?
"We know that the adult student has many other priorities in addition to school. As people choose to come back to school, we have to treat them with the understanding that they have other commitments such as family and work. That's why we offer courses in the evening, online or as a blend of both. We really try to design a degree completion plan that fits the unique needs of each individual student. Our goal is to see the student succeed in school and in their career path."
The Eckelkamp College of Global Business and Professional Studies has earned accreditation from the Accreditation Council for Business Schools and Programs (ACBSP) for our Bachelor of Science in Accounting, Bachelor of Science in Business Administration, Bachelor of Science in Marketing, Bachelor of Science in Sports Management, Master of Business Administration, Master of Management, Master of Science in Accounting and Master of Science in Supply Chain Management.