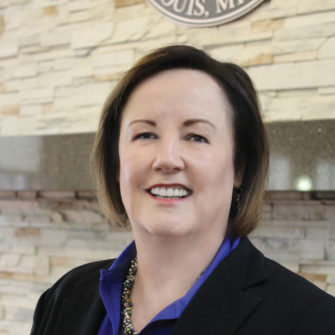 Dr. Deborah Phelps, professor of sociology, was inducted into the Affton High School Hall of Fame Saturday, March 10, 2018, at the annual Affton Education Foundation Hall of Fame Gala. Phelps, who has taught at Fontbonne since 1993, is a 1967 graduate of the Affton, Mo., high school.
Phelps holds a bachelor's degree in sociology from Washington University in St. Louis, as well as three graduate degrees — including a Ph.D. in sociology — from Yale University. Later, she also earned an additional graduate degree from Washington University.
"Dr. Phelps stands as an example to those who seek justice and diversity in their community, who pursue life-long learning at the highest levels, and who share their knowledge selflessly with others," wrote Dr. Adam Weyhaupt, dean of Fontbonne's College of Arts and Sciences, recommending Phelps for the honor.
Learn more about Dr. Deborah Phelps.