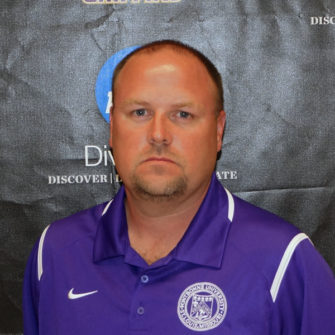 Donnie Alberty has been named Fontbonne University's next head men's soccer coach.
"We're excited to welcome Coach Alberty to the Fontbonne family," said Maria Buckel, director of athletics. "He understands what it takes to lead a program as a former head coach. His passion for Fontbonne soccer is incredible, and we're excited to see what the program does under his leadership."
Alberty, originally slated to serve as assistant coach for Fontbonne women's soccer this year, was previously men's head coach at St. Charles Community College for two seasons.
"I would like to thank Director of Athletics Maria Buckel and the rest of the search committee for the opportunity and honor of being selected as the new head coach of the men's soccer program here at Fontbonne," said Alberty. "I am very aware of the successful tradition of our program, both academically and athletically. We plan to continue that tradition and provide the most well-rounded student-athlete experience possible for all current and future players in the program. Fontbonne is such a welcoming place, and I'm excited to get started."
Alberty earned a bachelor's degree in psychology from Missouri Baptist University in 1997 and has taken several classes towards a master's degree in counseling. He lives in St. Peters, Mo., with his wife, Tammy, and children, Bryce and Abby.
Save
Save
Save