Fontbonne University alumnus Halbert Sullivan has been named 2017 Nonprofit Executive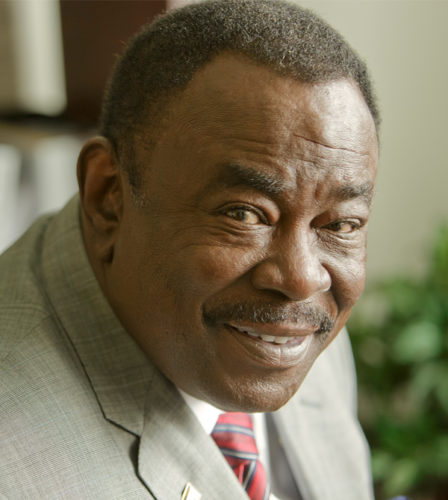 of the Year by the St. Louis American. Sullivan is the founding president and CEO of Father's Support Center, which promotes fathers' involvement in their children's lives through intensive job training, group therapy, community service and parenting workshops.
Sullivan graduated from Fontbonne in 1996 with a bachelor's degree in human services. He began building the foundation of Father's Support Center while earning a master's degree in social work from Washington University. In 2000, Sullivan was awarded the Fontbonne University alumni award for service to the community.
"Fontbonne University was instrumental in any success I am enjoying in my life and in my work," Sullivan said. "I believe that education is paramount to success in all areas. The intimate small classrooms and knowledgeable professors I experienced at Fontbonne gave me the opportunity to learn and to know and understand what I was learning and how to implement what I was learning. Fontbonne gave me the foundation and confidence to be successful."