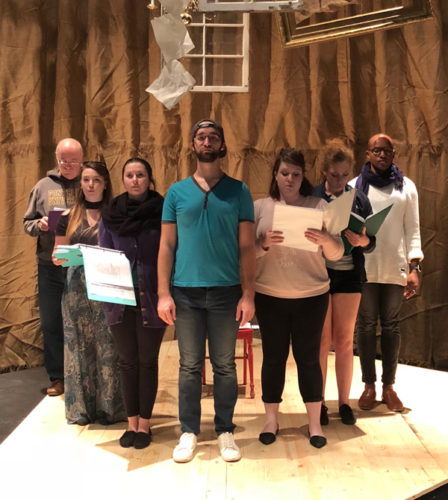 Fontbonne University Theatre will open "Elegies: A Song Cycle," a play by William Finn, Thursday, Nov. 2. Like much of Finn's previous work, "Elegies" is autobiographical. In it, Finn mourns friends who died of AIDS, explores family dynamics and responds to the 9/11 attack.
The production will be directed by graduate theatre student Justin Chaipet, with music direction by Ron Robinson, and it will run Thursday, Nov. 2, through Sunday, Nov. 5, with performances at 8 p.m. Thursday and Friday, 5 p.m. and 8 p.m. on Saturday, and 2 p.m. on Sunday.
The cast of seven includes students, as well as a special guest appearance by Fontbonne University President J. Michael Pressimone, who studied theater as an undergraduate.
All productions will take place in the Fontbonne University Fine Arts Theatre at 6800 Wydown Blvd. in Clayton, Mo. Tickets are $10 for general admission and free for Fontbonne students, faculty and staff.  To order tickets, visit www.mustardseedtheatre.com or call 314-719-8060.
Save
Save