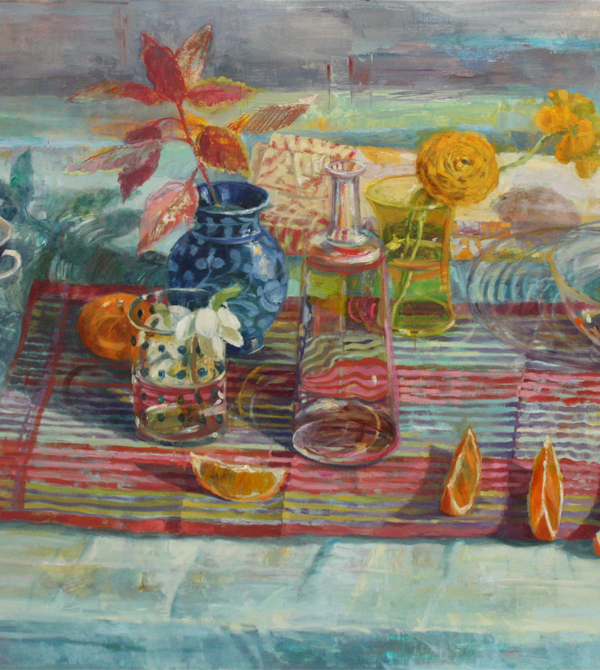 Fontbonne University is hosting a gallery exhibit to showcase still life paintings created by university alumna Carol Stewart. The exhibit runs Oct. 5 through Nov. 2 at Fontbonne's Fine Arts Gallery in the Fine Arts Building, 6800 Wydown Blvd. It opens Oct. 5 with a free reception featuring an open bar with beer and wine, plus light hors d'oeuvres.
Stewart graduated from Fontbonne with a Master of Fine Arts in painting in 2010. Her style is unique and pleasant, offering a slightly augmented view of English gardens. Stewart has worked internationally, rendering still life and gardens from London, Vancouver, St. Louis and Columbus, Ohio.
"I am interested in the abstract elements of the art work as much as the subject matter," Stewart said. "My still life paintings are not still. I feel that my paintings are lasting over time and invite repeated exploration."
Opening Reception:
Date: Friday, Oct. 5
Time: 6 – 8 p.m.
Gallery Exhibit:
Dates: Oct. 5 – Nov. 2
Hours: Monday – Friday, 9 a.m. to 4 p.m.; Saturday, noon – 4 p.m.
Learn more about Fontbonne's fine arts department.