For the second year in a row, the Council of Independent Colleges has matched Fontbonne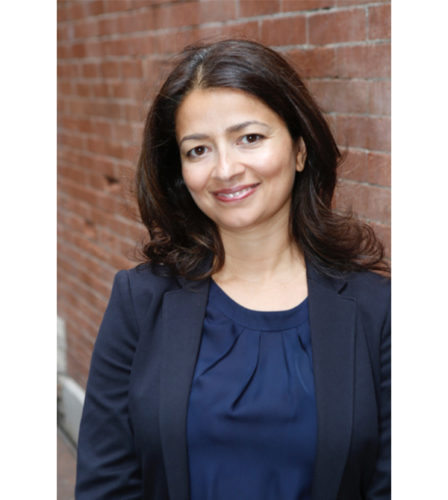 University with a Woodrow Wilson visiting fellow. Dr. Sayu Bhojwani will participate in a number of events, class visits and other activities from Oct. 2 – 4 as part of the annual Dedicated Semester. This year's Dedicated Semester examines the topic of "Identity: Me, Myself and Why?"
Dr. Bhojwani is the founder and president of the New American Leaders Project, which empowers immigrants to contribute to a vibrant democracy.  She holds a Ph.D. in politics and education as well as an M.Ed. in comparative education.  She has held a number of leadership positions that help to build an inclusive common good and will help us explore the theme of Identity in our Dedicated Semester.
Bhojwani will deliver her keynote address, "Three Lies and a Truth: A New American Reality," on Oct. 3 at 7 p.m. in the Lewis Room of the Jack C. Taylor Library. The talk will address three key myths about American identity that get in the way of building an inclusive democracy for all. Focusing on how to transform institutions for today's America, Dr. Bhojwani will challenge the audience with some calls to action so the Fontbonne community can build a common good together. This event is free and open to the public.
The Council of Independent College's Woodrow Wilson Visiting Fellowship Program brings "prominent artists, diplomats, journalists, business leaders, and other nonacademic professionals to campuses across the United States for substantive dialogue with students and faculty members."
Learn more about the Dedicated Semester at Fontbonne.
Save