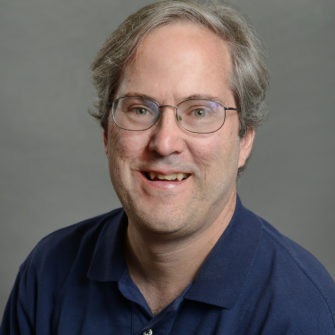 Fall semester classes began Monday, Aug. 21, but the ceremonial start to the new year will take place during Fontbonne University's annual academic convocation, to be held this year on Wednesday, Aug. 30. The event will serve as the kick-off for Fontbonne's fall Dedicated Semester, this year exploring "Identity: We, Myself and Why?"
Dr. Wayne Brekhus, professor of sociology at the University of Missouri-Columbia, will give the convocation address, discussing "The Social Nature of Identity: We, Myself and Why?" Brekhus' areas of expertise include culture and cognition, the sociology of identity, sociological theory and sexualities. His latest book is titled "Culture and Cognition: Patterns in the Social Construction of Reality."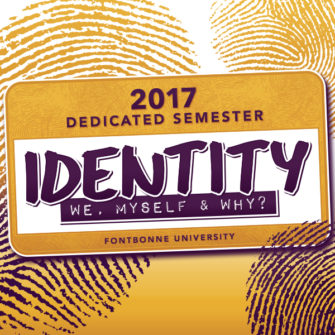 Convocation 2017
Wednesday, Aug. 30, 10:15 a.m.
Mabee Gymnasium
Returning students, wear stoles and pins.
What is Academic Convocation?
Fontbonne University was founded by the Sisters of St. Joseph of Carondelet, a community of religious women that has ministered to the needs of individuals and the world for more than 350 years. During Academic Convocation, we gather to recognize, celebrate and strengthen our identity as a Catholic institution of higher education that seeks to focus the charism of the Sisters into one particular mission: educating leaders to serve a world in need. This event allows us to put our academic vision into action.
What is the Dedicated Semester?
This collaborative initiative encourages the entire university — students, faculty and staff — to explore a single theme each fall semester. Now in its 11th year, the Dedicated Semester is a cooperation of the university's colleges, divisions, departments and programs, offering interdisciplinary courses, co-curricular activities, guest lectures, films, panel discussions and more. Learn more about this year's Dedicated Semester focused on identity.
Save
Save
Save