Fontbonne recently named Deanna Williams as its Director of Multicultural Affairs. This is a new role for her, but Deanna's relationship with Fontbonne began years ago. She graduated with a degree in communication in 2014 and came back as a graduate assistant while pursuing her master's at the University of Missouri-St. Louis.
Now that she's back at Fontbonne, Deanna has high hopes for the Office of Multicultural Affairs.
"I want this office to be a place that brings the student body together no matter their identity," she said. "It's a place where students of color and students from marginalized backgrounds can be empowered and see themselves being successful."
Deanna is passionate about fostering the kind of community that respects, appreciates and celebrates all people.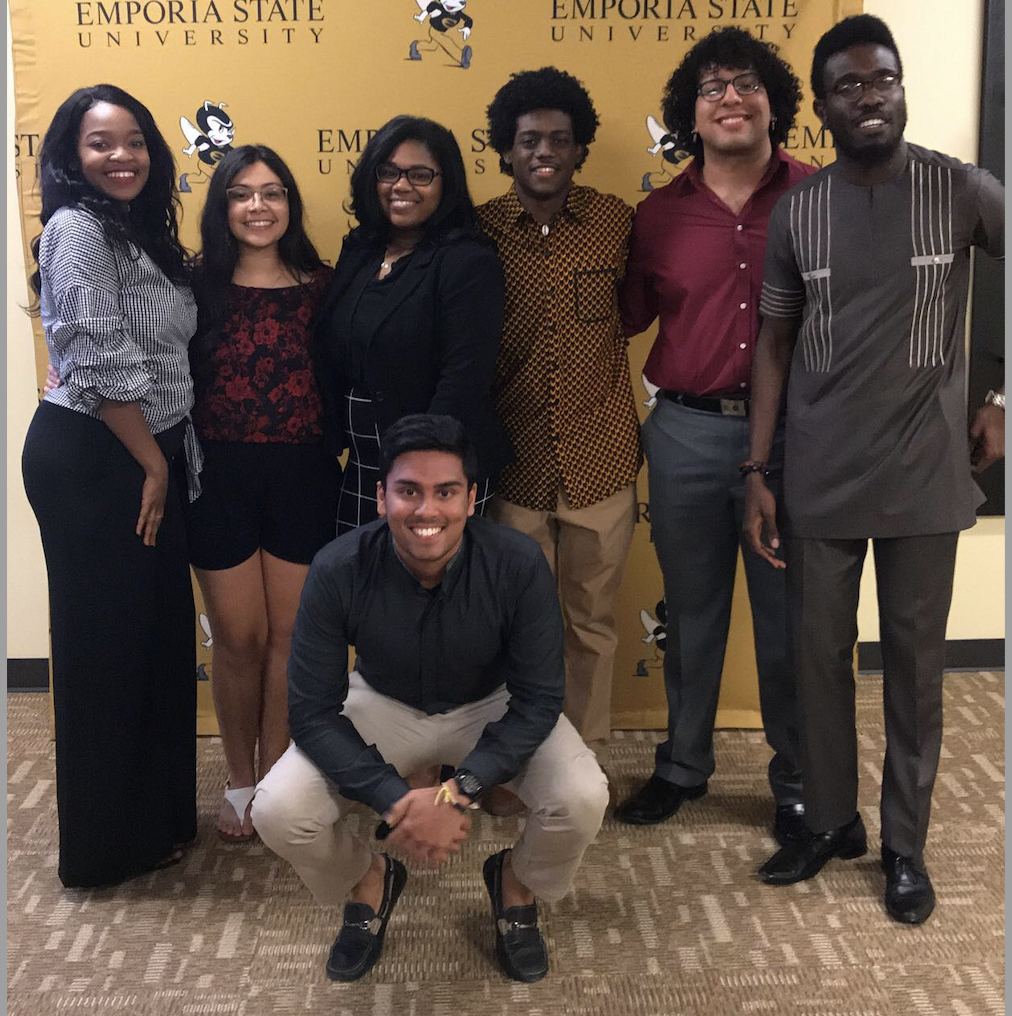 Between completing her graduate assistantship and now, Deanna has helped several other institutions (Emporia State University, the University of Virgina and St. Joesph's Academy) build just that kind of community. Her decision to pursue a career in diversity education was solidified in 2014, when the murder of Mike Brown in Ferguson, Missouri led to weeks of civil unrest and an expansion of the Black Lives Matter Movement.
"When Ferguson happened, I had an encounter with my Blackness and understanding who I am as a Black woman," Deanna said. "That made me want to continue a career in diversity education so that I could have the opportunity to advocate, bring awareness and offer representation for people who look like me."
In the wake of the events in Ferguson, Fontbonne formed a diversity, equity and inclusion committee. Deanna served on this committee during her time as a graduate assistant, and she also helped start Fontbonne's GAP (Griffins Achieving Progress) program.
GAP is a peer mentoring program offered through the Office of Multicultural Affairs that seeks to increase the recruitment, retention and graduation of students of color and first generation (underrepresented) college students. In addition to GAP, the multicultural affairs office supports the Black Student Union, offers diversity training and workshops and organizes cultural heritage month celebrations.
Deanna's new role at Fontbonne started in February, which happens to line up with one of those annual cultural heritage celebrations — Black History Month. She believes these types of events are important because they offer extra, dedicated time for specific people groups to celebrate their history and identity.
"Black History Month is an extra time for Black people to celebrate their history, and for non-Black people to learn more about Black history," Deanna said. "The joy of Blackness isn't captured all year round, so it's important for other people to see and learn about that joy."
For anyone interested in doing just that, Deanna recommended the following books and podcasts:
As she begins her new role as Director of Multicultural Affairs, Deanna wants to continue making room for education, celebration and cultural awareness at Fontbonne as we work toward building an even more diverse and welcoming campus community. To get in touch with her, email dwilliams@fontbonne.edu, and check out the website for the Office of Multicultural Affairs here.