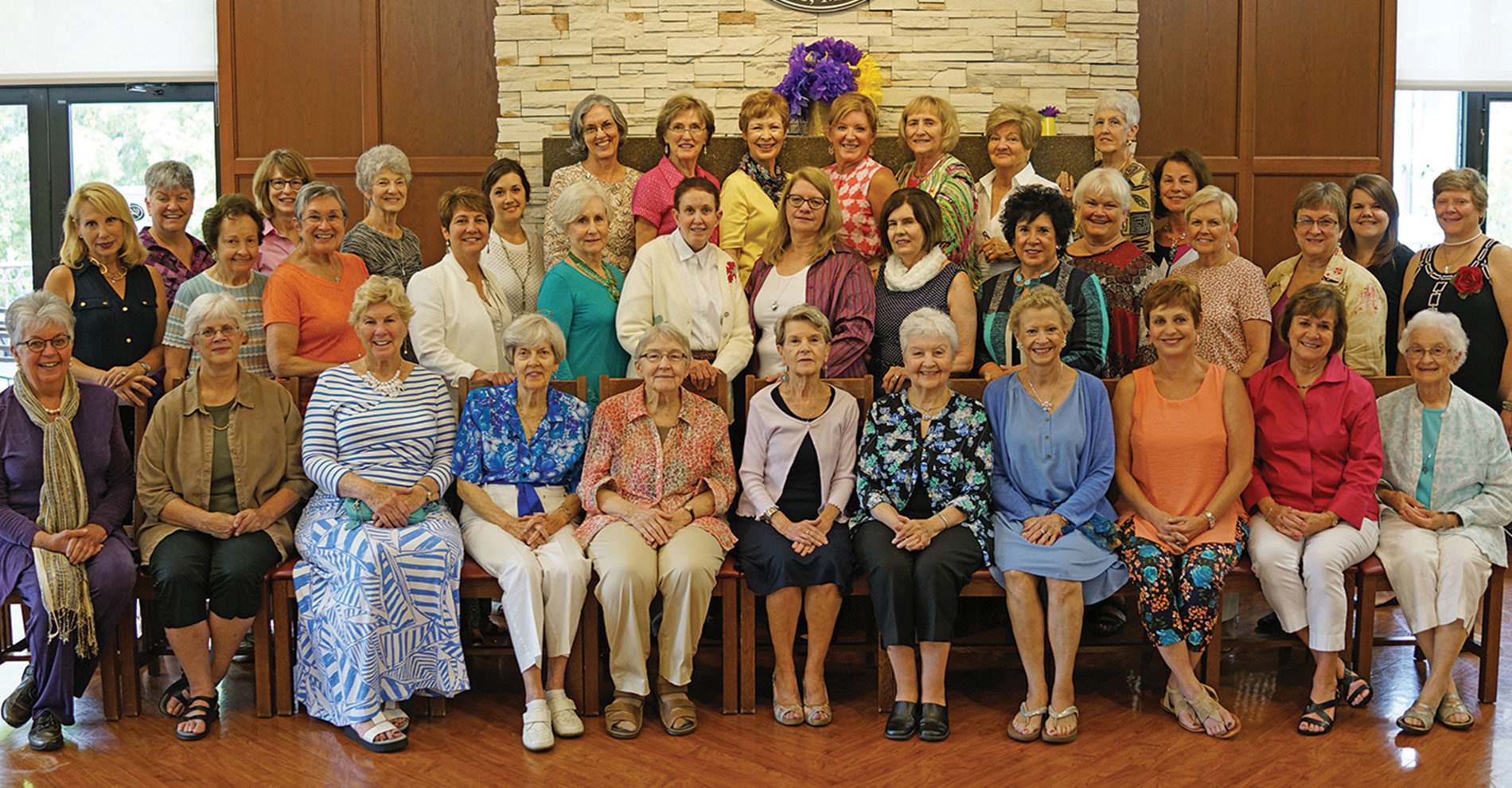 Edited by Elizabeth Brennan in cooperation with the Fontbonne Community Connection | Fontbonne Magazine, Winter 2017
There were no magic wands, sleight of hand or supernatural forces at work a decade ago when Nina Kassing Bryans '57, Dede Dallas Caspari '66, Karen Clark Castellano '98, Kate Toohey Gunn '65 and Carol Conway Spehr '63 took a leap of faith.
Marilyn Sheperd, then Fontbonne's vice president for advancement, invited them to learn about women's philanthropy and giving circles. Research showed that women's philanthropic needs differ dramatically from men's. Women want a say in how their funding will be used, they expect accountability, and they enjoy the social aspect of working for a common cause. The five volunteers concurred with the data but remained skeptical. Sheperd confidently responded to their concerns: "Trust me," she told them. "It's magical!"
The women took the leap with exuberance. Within three months, they had created a vibrant women's giving circle. They chose to call it the Fontbonne Community Connection because it captured the new organization's purpose — to connect faculty, staff, students and alumni in making goals, dreams and ideas come alive — beyond the scope of the university's budget. They invited fellow alumnae and friends to join them as they hosted coffees and a luncheon. The seeds of philanthropy they had planted began to grow — one woman at a time.
"FCC is the most exhilarating experience. I never dreamt I would be a philanthropist," said current FCC Chair Maggie Gunn Fowler '64. "By pooling our individual contributions, my fellow sisters and I are making dreams come true for faculty, students and staff — as well as for children, parents and teachers. FCC's impact on the university and beyond is palpable. It really is magical."
Over the past ten years, the Fontbonne Community Connection has touched innumerable lives. Funds totaling $715,342 have granted 126 awards that enabled faculty, students and staff to reach higher and broader in achieving their educational dreams. Four chairs have led these efforts: Carol Conway Spehr '63, Karen DeGuire Gedera '65, Joan Buxton Falk '65 and Fowler.
"As a graduate of Fontbonne's department of communication disorders and deaf education, I was intrigued and interested in the opportunity to participate in a program that promotes the sustainability of the university," said Villajean Jones '94, a speech-language pathologist and new FCC member.
Today, there are 80 total members, who each contribute a minimum annual gift of $1,000. Most live in the region, some outside the St. Louis area and one as far away as London. Members want to be part of something great — to see how cutting-edge research and technology is changing education and to witness the FCC's extensive impact.
"The FCC offered a terrific way to become more connected," said Judy Benevento '86, a special education graduate who now directs the adult education program in her parish in Bettendorf, Iowa. "This targeted giving helps me learn what new programs faculty and staff are considering and then actually influence the funding of them."
One hundred percent of each member's annual FCC contribution is deposited into a restricted awards fund. The fiscal year-end total determines the amount of available funding for the next year's awards. Each  member has the opportunity to review all award submissions. Then, she votes. Her vote is her voice, declaring which programs or projects she would most like her contribution to benefit.
"Giving and then collectively determining where our donations go is so rewarding," said Kim Distefano, FCC member and past library manager for St. Joseph's Institute for the Deaf. "Every penny collected is used for good work and supports such a valuable educational enterprise. Some funded projects give this small university such global reach. The personal growth and sense of making a difference, plus the real connection to my community, is more powerful than I could have imagined."
The Fontbonne Community Connection will officially mark its tenth anniversary at a gala celebration April 28, 2017. Then, at the annual FCC meeting in July, the organization will announce its 10th round of awards. The FCC's anniversary motto says it all: "A Decade – A Difference."
"FCC is a unique women's organization, and I take membership very seriously," said Bev Wagner, FCC member and St. Joseph's Academy graduate. "I study the proposals and vote very selectively. I'm very proud of the work we do."
Members look forward to bringing more dreams to life and to increasing higher education's positive impact on society. One woman at a time, they will continue planting philanthropic seeds and celebrating their expansive reach.
Join the FCC by calling Laura Farrar at (314) 889-4712. For more information, visit www.fontbonne.edu/fcc.
---
The Selection
Fontbonne faculty, staff, students and student organizations are invited to submit proposals each spring. Applications are then studied by FCC members at three lively roundtable discussions. Proposals are carefully reviewed, and women leave the discussions ready to rank their choices numerically and vote. Each woman has a voice and a vote in determining which FCC contributions can make the greatest difference. The number of awards have varied from 10 to 20 each year, depending on the funds donated.
---
A Significant Scope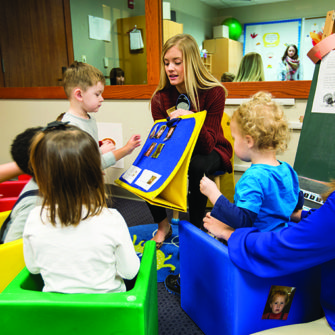 Since the FCC began awarding funding for projects in 2008, the department of communication disorders and deaf education has received more than $90,000 to fund 17 innovative projects. The services funded have touched individuals of all ages, on campus, in the community and internationally. They've improved student learning and increased awareness of Fontbonne University. Because of these projects, children who use cochlear implants now have an interest in reading; children who stutter meet to talk freely about themselves; children in Central America receive critical screening and early intervention for hearing and language; adults with language loss due to stroke regain the ability to hold a conversation, read bedtime stories to grandchildren, or say "I love you" to a spouse. Lives are changed because of the FCC's generosity.
---
Fontbonne Community Connection Successes
The generosity of the FCC has made a lasting impression on the Fontbonne community — and beyond. Here are just a few of FCC's many successes.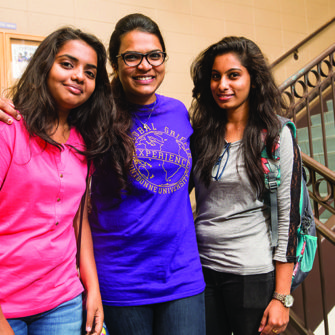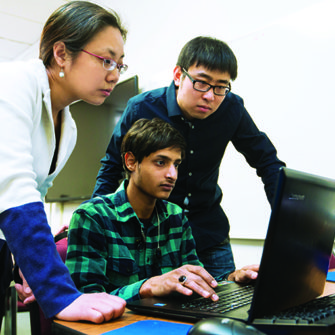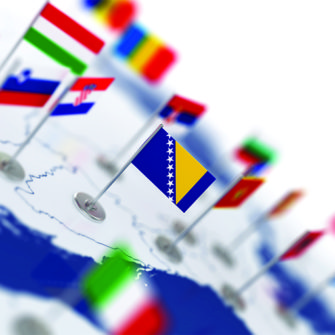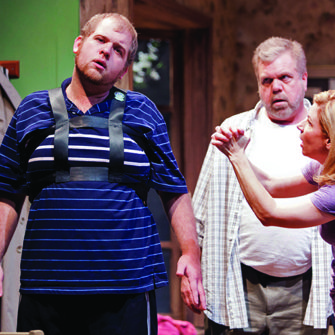 Save
Save
Save
Save
Save
Save
Save
Save
Save
Save