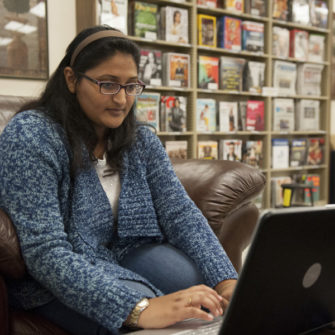 Ordering an official transcript from Fontbonne University is now easy and convenient. Thanks to a new online service called Parchment, Fontbonne now offers the secure ordering, processing and delivering of official transcripts. Alumni can visit the Fontbonne website, request transcripts at any time, receive processing and receipt notifications, and track a transcript's delivery.
Transcripts, which each have a fee of $7, can be delivered electronically or by mail, or they can be picked up on campus.
Learn more and order your transcript.
Save