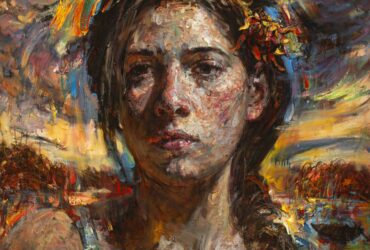 Fontbonne University's Fine Arts Department is inviting prospective undergraduate and graduate art students to its free, first annual open house Saturday, Oct. 10, from 1 to 5 p.m. Attendees will have the opportunity to tour studio spaces and classrooms, explore the Fine Art Gallery, meet faculty and interact with current students.
At least five students who RSVP to the open house will also have the chance to receive a full portfolio review from Fontbonne's Fine Arts Department faculty. Additionally, students will learn about Fontbonne's Bachelor of Arts and Bachelor of Fine Arts undergraduate programs as well as the university's Master of Arts and Master of Fine Arts graduate programs.
"Art students at Fontbonne receive an immersive, challenging, hands-on education unlike any other in the St. Louis region," said Anthony Borchardt, assistant professor of fine arts and director of the Fine Art Gallery. "The university's learning and research environments enable our students to become effective artists, both professionally and intellectually."
Fontbonne is the leading figurative art school in the St. Louis region. All Fine Arts Department faculty are working artists who exhibit their pieces in galleries across the country. Victor Wang, who has been an instructor at Fontbonne for the past 28 years, was recently named one of the top 100 figurative oil painters in the world by Buzzfeed.
Prospective attendees can learn more and RSVP at https://bit.ly/2QnMN4H.