Fontbonne University is entering its second year of partnership with SCORE St. Louis in an effort to support local business owners and entrepreneurs.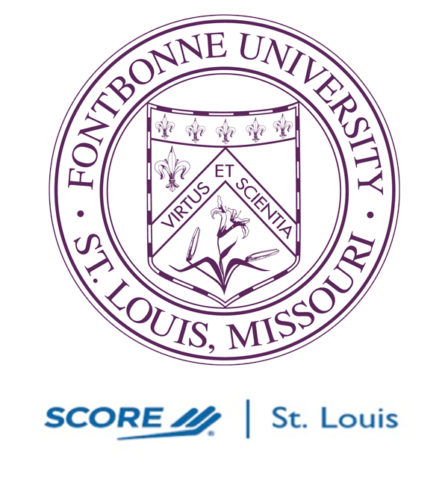 Fontbonne provides classroom space for SCORE seminars on Monday evenings and one Saturday each month. During the seminars, participants learn about a variety of business topics, such as cash management, marketing, grant writing and more. Fontbonne students, faculty and staff may attend the workshops at no cost. In the coming month, Fontbonne alumni may enroll in these workshops at a 10 percent discounted rate.
SCORE is a national organization with a chapter in St. Louis that serves clients from St. Louis City, St. Louis County, St. Charles, Jefferson and Franklin counties. Their mission is to support the success and growth of existing businesses, assist start-ups and mentor aspiring small business owners.
"This partnership between SCORE and Fontbonne University has been very beneficial to both organizations and the clients we serve," said Tom Cornwell, SCORE education chairman. "SCORE has experienced a significant increase in clients attending our workshops and Fontbonne University offers a world class venue for current and prospective students.  Fontbonne's leadership and staff have been most accommodating and supportive of our joint venture.  We are collectively making a positive impact in the St. Louis Small Business Community."
A major part of this partnership is the scholarship. SCORE St. Louis has established an annual scholarship with a pledge of $1,000 per year for five years for undergraduate or graduate students. Each $1,000 gift is  matched by the Fontbonne University Scholarship Match Program. The total value of this scholarship is $10,00. The first scholarship payment was made in 2016 and the pledge will complete in 2020.
"SCORE St. Louis has provided a great partnership to Fontbonne," said Heather Rich, Fontbonne associate vice president of advancement. "Through this mutually beneficial relationship, we have hosted more than 150 new community members on our campus. Additionally, an annual scholarship has been established to serve our students and we have gained two leadership volunteers on our executive advisory boards.  Andrew Armstrong joined our Council of Regents and Tom Cornwell recently joined our Eckelkamp College of Global Business and Professional Studies advisory board. We are proud to serve the aspiring small business owners in collaboration with this great organization."
To learn more about SCORE and to enroll in upcoming workshops, visit https://stlouis.score.org.