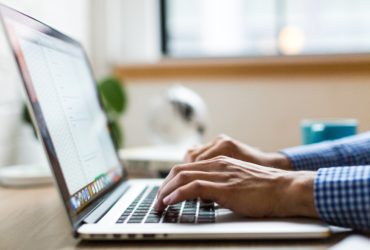 Beginning in May 2020, students enrolled in Fontbonne University's Master of Science (MS) in Instructional Design and Technology program will pay only $625 per credit hour instead of $775. In addition to the $150 per-credit-hour discount, qualified educators may also receive 15 percent off their tuition.
Fontbonne's dynamic, fully online Instructional Design and Technology program prepares professionals to identify, plan, create and deliver instructional experiences to a targeted audience. Graduates can excel in a variety of roles, including as instructional designers, corporate trainers, instructional technology coaches, or online course developers.
Whether in a classroom, healthcare or corporate setting, students enrolled in the program learn to engage different types of learners by choosing one of four specializations:
Learning Technology
Learner Experience Design
Web Development and Multimedia Production
Mobile App Development/Computer Programming
"Our students have the unique opportunity to customize their degrees based on their career interests," said Jo Ann Mattson, Fontbonne's Program Director of Instructional Design and Technology. "We tailor their learning to their individual needs and career goals."
As instructional design and educational technologies grow and evolve, demand for instructional designers is rising. According to the Bureau of Labor Statistics, employment is expected to grow six percent from 2018 to 2028.
"More and more K-12 and college students expect to use technology in the classroom," Mattson said. "There has also been an increase in online and blended programs as students seek more flexible learning formats, so there are many organizations looking for these types of professionals."
Sessions begin every eight weeks (January, March, May, June, August, October). To apply, contact Jenny Chism, Fontbonne's Director of Admission, at jchism@fontbonne.edu or 314-889-1400. More information about Fontbonne's MS in Instructional Design and Technology program can be found on the department's website.