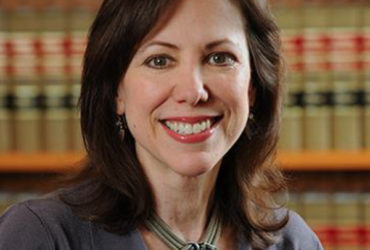 The Bosnia Memory Project at Fontbonne University and St. Louis Bonsians, Inc. are sponsoring a presentation and book signing by Diane Orentlicher. The event is free and open to the public and takes place at 6 p.m. on Friday, Sept. 28, at Affton High School (8309 MacKenzie Road).
Diane Orentlicher is an internationally renowned scholar on human rights law and war crime tribunals. A professor of law at American University, she authored "Some Kind of Justice: The ICTY's Impact in Bosnia and Serbia." Among other public positions, she served as deputy for war crimes issues in the U.S. Department of State and has testified before the U.S. Senate and House on a range of issues relating to both domestic human rights laws and U.S. foreign policy.
The Bosnia Memory Project at Fontbonne University is dedicated to establishing an enduring record of Bosnian genocide survivors, especially those living in metropolitan St. Louis. Since 2013, Affton High School has partnered with the Bosnia Memory Project to offer a senior-level English class in Bosnian American Studies. Oakville High School and Mehlville High School partnered with the program this fall, offering the same class.