Meet Selena Saulsbery, a dietetics major who is also working in the Griffin Market this summer. The Griffin Market helps those in need and decreases the stigma surrounding the need for food and toiletries and where to procure them.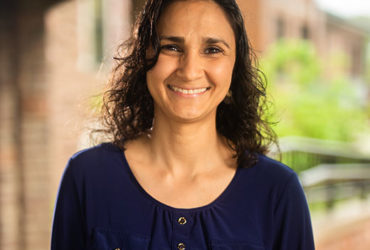 Q: What do you find most intriguing about working with the Griffin Market?
A: I love when folks visit the Griffin Market for the first time and realize that this is an available resource to them. I am surprised to learn that many still do not market is available on campus. I always aim to promote a welcoming environment to those who visit with the goal that they tell their friends about it.
Q: What insight have you been able to provide to help the Griffin Market move forward?
A: Many people want to help if you ask or seek out the information. I have found that people want to help more often than not. Reaching out to others in the community to ask for donations or asking students what they would like to see on the shelves of the Market builds connection amongst one another. Don't be afraid to chat with others – everyone has something to contribute.
Q: Why do you think it is important for dietitians to help with the fight against hunger and adequate access to food?
A: Hunger affects more people than we realize and is often a hidden topic that is often not discussed. It is something that can happen at any moment during our lives whether it temporary or long lasting. I think that it is important for dietitians to help with the fight against hunger because a person's circumstance can change from one moment to the next. Information on where to access nutritionally dense foods is important in order to best support others who might need it.