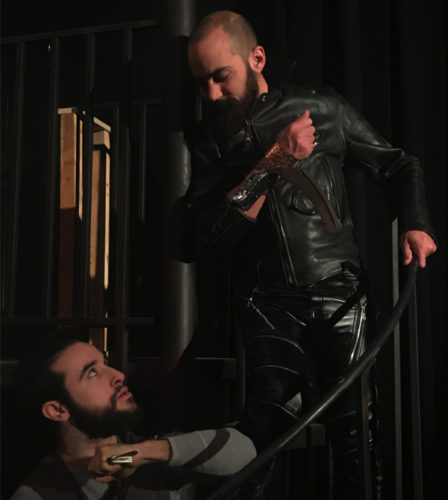 In a desolate future, a family unwraps presents from the past. First produced by Mustard Seed Theatre 10 years ago, "Remnant," a play by Ron Reed, tells a post-apocalyptic story in which customs like "Christmas" are mysterious and challenging. The cast of five includes Adam Flores, Marissa Grice, Michelle Hand, Katy Keating and Ryan Lawson-Maeske.
Dr. Deanna Jent, professor and Mustard Seed Theatre artistic director, will direct "Remnant," which  will run Thursday, Dec. 7,  through Saturday, Dec. 23, with performances at 8 p.m. Thursday through Saturday and 2 p.m. on Sunday, with an additional 2 p.m. performance on Saturday, Dec. 23. Thursday evening performances on Dec. 14 and 21 are Pay With A Can/Pay What You Can performances. All performances will take place at the Fontbonne University Fine Arts Theatre on the campus of Fontbonne University in Clayton.
Ticket prices are $35 for general admission and $30 for students and seniors 65 or older. To purchase tickets, visit Mustard Seed Theatre's website or call the Metrotix offices at (314) 543-1111.