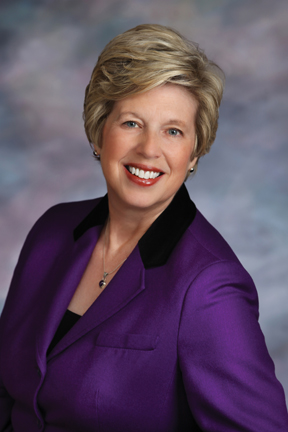 St. Louis – Nancy H. Blattner, President of Caldwell University in New Jersey, has been named president of Fontbonne University beginning in July 2020. Dr. Blattner formerly served as Vice President and Dean for Academic Affairs at Fontbonne before assuming the presidency at Caldwell, a Catholic liberal arts university, in 2009.
"Dr. Blattner was highly regarded in her time at Fontbonne and we are thrilled to bring her back to campus as our next President," said Dennis G. Gipson, Chair of the Board of Trustees. "Her familiarity with our mission, existing reputation with many of our faculty, and recent experience leading a similar Catholic university make her an ideal choice for Fontbonne, especially as we approach our 100th year and plan for the next century."
A native of Cape Girardeau, her ties to the region extend beyond her tenure at Fontbonne. Dr. Blattner previously served at Southeast Missouri State University as Academic Associate, Office of the Provost; Associate Dean, School of University Studies; and Director of Writing Assessment. She holds a B.S. in Secondary Education/English and an M.A. in English from Southeast Missouri State University, and a Ph.D. in Educational Psychology from Southern Illinois University Carbondale.
"I am deeply honored to be appointed as Fontbonne's next president," said Dr. Blattner. "Since leaving in 2009, the university and campus community have maintained a special place in my heart and my prayers. The commitment of the Sisters of St. Joseph of Carondelet to the dear neighbor without distinction has informed my approach to the presidency at Caldwell University for the past 10 years. I look forward to reconnecting with the sisters and entire Fontbonne community next summer."
"It pleases me a great deal that Dr. Nancy Blattner will succeed me as president of Fontbonne University," said J. Michael Pressimone, President of Fontbonne. "I know Nancy through our involvement in the Association of Catholic Colleges and Universities and believe her previous service at Fontbonne makes her an ideal candidate. She brings a deep understanding of institutional culture and mission which is so central to our identity and will ensure a smooth transition."