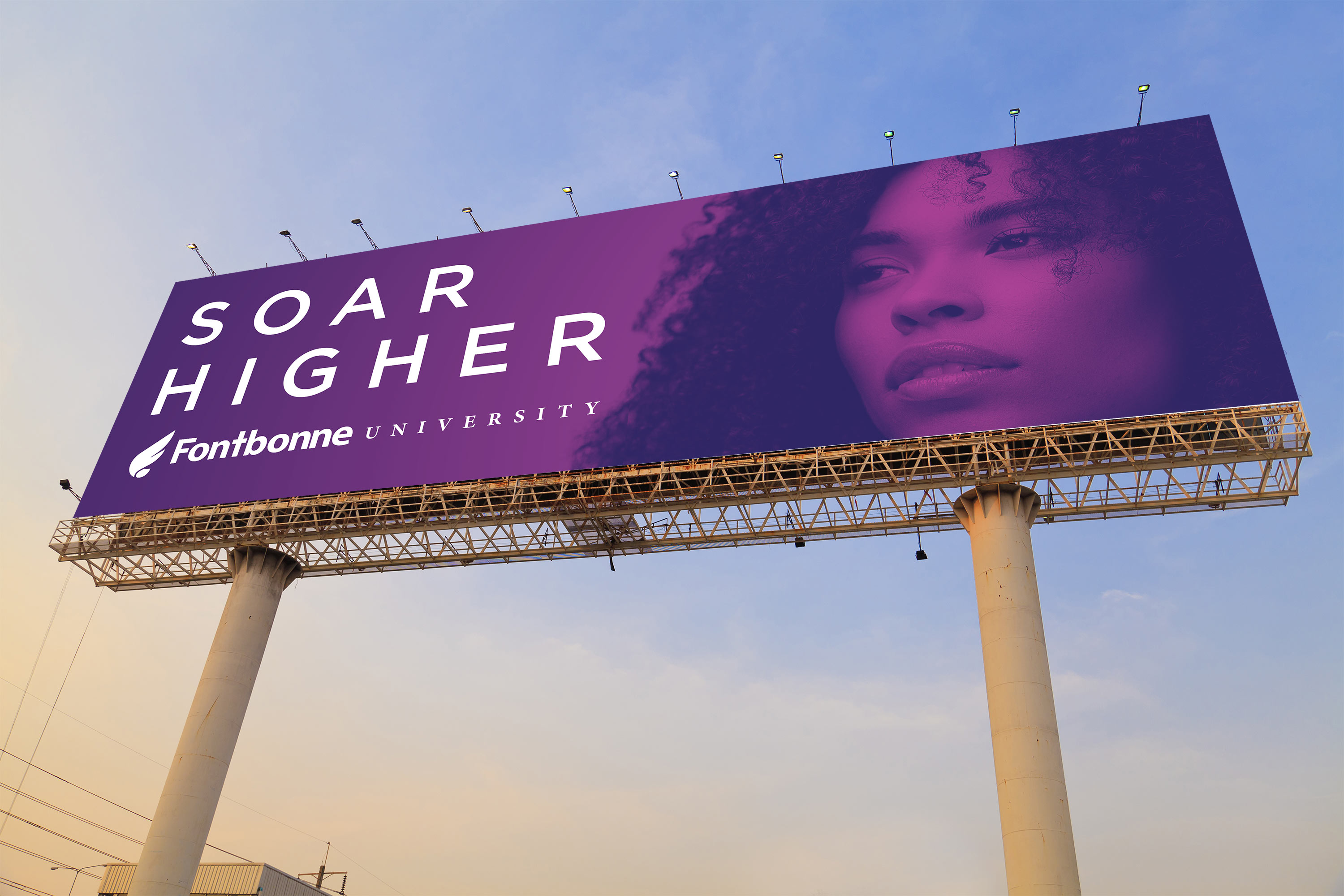 Reimagining Fontbonne University for a Strong Future
A brand is not simply a logo, a crest or a mission statement. It is all of those things and more. Built over time, a brand conveys image and reputation. It acts as a calling card before, during and after every interaction.
The Fontbonne University brand does more than simply identify us — it communicates our values, beliefs and personality. Although the core values of our brand remain steadfast, as times and students change, there comes a point when the appearance of our brand must be refined, updated and reimagined. For Fontbonne University, now is that time.
Research indicated that Fontbonne would benefit from an increase in public awareness and familiarity, and an institution-wide rebrand would be an opportunity to make an impact and drive strong differentiation in a competitive marketplace. Interviews with key stakeholders helped define Fontbonne's strengths, which form the foundation for the updated brand.
Soon, you'll see the new look of Fontbonne all over St. Louis, as a striking new advertising campaign makes a splash in the market. Look for bold billboards, a redesigned website, targeted digital advertising, and listen for our radio ads.
Everyone affiliated with Fontbonne plays an active and important role in telling the Fontbonne University story and representing the brand accurately, genuinely and with pride. Do you have questions about our new brand? Learn more about our brand story online.