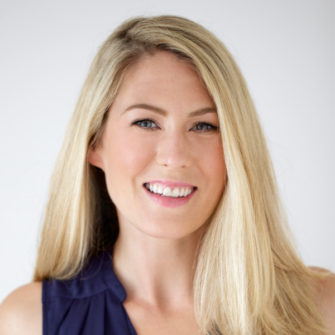 Adelaide Lancaster will address approximately 400 undergraduate and graduate students during Fontbonne University's spring commencement on Monday, May 7, 2018, at 4 p.m., at Chaifez Arena.
Lancaster, a Philadelphia native, is the co-founder and director of community and collaboration for We Stories, a project that uses the power of children's literature to help families talk about race, initiating conversation, change and hope in St. Louis and a stronger, more equitable and inclusive future for all.
Since its founding in 2015, We Stories has met and continues to exceed those original goals. In its first two years alone, the organization served more than 700 families in their efforts to raise children who will transform the racial landscape of St. Louis, focusing on white and multiracial families who newly recognize their responsibilities in making positive change. Today, through their programs and partnerships, the organization has influenced thousands of families in the St. Louis region.
Lancaster holds a Bachelor of Arts in Educational Studies and Sociology from Colgate University and advanced degrees in organizational psychology and counseling psychology from Columbia University. Lancaster is an active parent in her school district, a proud supporter of many civic organizations, and she is honored to currently sit on the board of directors at Forward Through Ferguson.
Fontbonne's commencement ceremony will be live-streamed and can be watched online in real time. Watch here.