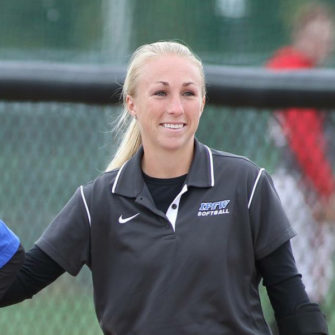 Fontbonne University Director of Athletics Maria Buckel has announced that Casey Cromwell will join the Griffin family, becoming the 7th head coach in Fontbonne softball history.
"The passion and enthusiasm that Coach Cromwell has for softball are contagious," stated Buckel. "I am so excited not only to see her share that passion with our team but also with future Griffins.
Cromwell's time at Fontbonne will be her first stint at the helm of any collegiate program and the first in NCAA Division III. She has had great success at the Division I level as both a student-athlete and assistant coach. Cromwell comes to Fontbonne from Indiana-Purdue Fort Wayne where she spent two years as a graduate assistant before earning her Master's Degree this spring.