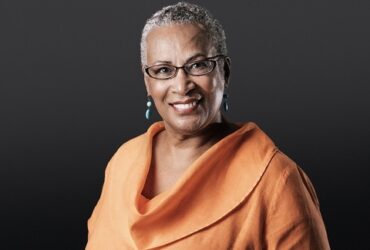 Five years after retiring from her role as senior director of volunteer recruitment at Big Brother Big Sisters of Eastern Missouri, Fontbonne alumna Vivian Gibson was cleaning her home office when she stumbled upon a stack of memories, musings and motifs she had written over the years. Instead of shredding them like she had planned, Gibson resolved to piece them together into a memoir.
At 66 years old, Gibson joined a creative writing workshop for older adults led by the St. Louis Oasis at the Center of Clayton. There, she wrote "From Sunup to Sundown," an essay about her childhood in Mill Creek Valley, a predominantly Black community located in downtown St. Louis that was demolished as part of the city's largest urban renewal project in 1959.
"I was stunned when my friends at the workshop encouraged me to submit my work," Gibson said. "Looking back, it seems like everyone knew I was a writer before I did, but that's when things really started falling into place."
In 2019, "From Sunup to Sundown" was published in "The St. Louis Anthology," which includes nearly 70 pieces penned by St. Louis writers, journalists, clergy, poets and activists. It was also the catalyst for Gibson's memoir, "The Last Children of Mill Creek." Published by Belt Publishing in April 2020, the book explores Gibson's experience growing up in a segregated, post-World War II neighborhood where outside forces (unknown to her at the time) were planning the destruction of her home.
"The book is about a family, and how we lived, worked and played," said Gibson. "It's about a community with schools and churches and stores, as well as the humanity of a people with a history that has gone largely untold. But above all else, it's a story of survival."
Now 71, Gibson has earned numerous honors for her writing. In 2020, she won the Missouri Humanities Literary Achievement Award and was named to Poets & Writers' 5 Over 50, which recognizes five debut authors over the age of 50. Her work has also been featured on St. Louis Public Radio, in St. Louis Magazine, St. Louis American, and more.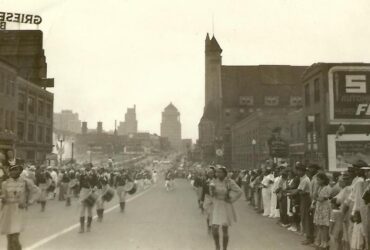 "For someone who never aspired to be a writer, this has turned out to be one of the most amazing experiences of my life," Gibson said.
Gibson managed numerous careers before becoming an author. She spent several years in New York City recruiting for McKinsey & Company while obtaining her associate's degree in apparel design from the Fashion Institute of Technology. She then moved to Africa where she began a clothing import business. After the 1980 Liberian coup, she returned to St. Louis where she began a 20-year stint as volunteer recruitment manager at Saint Louis Public Schools.
Aspiring to earn her bachelor's degree, Gibson enrolled in Fontbonne's business administration program in 1992. Although she had experience launching and overseeing fashion and millinery businesses, catered corporate lunch boxes, and sold her own hot sauces and seasonings, Gibson wanted to improve her understanding of business theories and best practices.
"I chose Fontbonne's program because it was structured in way that made it more convenient and practical for busy adult students like me to get their degrees," Gibson said. "I also loved the sense of community and camaraderie at Fontbonne. I'm a people person, so I enjoyed the one-on-one interactions with my professors and peers."
After graduating from Fontbonne in 1994, Gibson received her master's degree in nonprofit management from Washington University where she was honored as one of the university's most outstanding students in 2012.
"I think my love of learning and curiosity about everything has been instrumental in helping me get to where I am now," Gibson said.
"The Last Children of Mill Creek" is available for purchase on Amazon, at Left Bank Books and on Gibson's website.