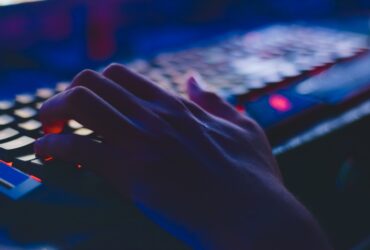 Fontbonne University has announced a partnership with CyberUp, a national nonprofit organization committed to cultivating the cybersecurity talent pipeline for today and tomorrow.
The innovative partnership with CyberUp will allow Fontbonne to provide cybersecurity students with preeminent training and real-world experience. While earning their bachelor's degrees in cybersecurity, students will attend CyberUp's pre-apprenticeship course to earn their CompTIA Security+ certification.
"Fontbonne is excited to partner with CyberUp to bring our cybersecurity students a new opportunity for quality on-the-job training and a strong theoretical foundation in cybersecurity," said Adam Weyhaupt, Vice President of Academic Affairs at Fontbonne. "Fontbonne's bachelor's degree program in cybersecurity is cutting-edge as the first in the St. Louis metropolitan area to receive ABET accreditation. With this partnership, Fontbonne and CyberUp will strengthen the cybersecurity pipeline in St. Louis and break new ground for collaboration between apprenticeship programs and higher education."
During their junior and senior years, Fontbonne students will participate in CyberUp's Cybersecurity Analyst registered apprenticeship program, which will place them with a company that will provide 2,000 hours of on-the-job training. Upon completion, students will then earn another industry recognized certification and a Department of Labor Journeyman certification.
"Our partnership with Fontbonne connects the world of traditional education and apprenticeship together," said Tony Bryan, Executive Director for CyberUp. "By supporting students to obtain degrees, certifications and on-the-job experience, we can better prepare graduates for employers and make them work-ready on day one. We are honored to bring our apprenticeship expertise to Fontbonne's phenomenal degree programs."