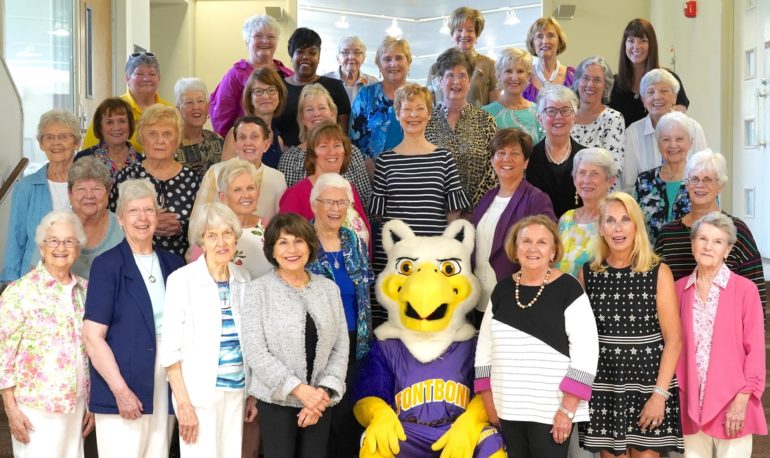 The Fontbonne Community Connection (FCC), a unique women's giving society at Fontbonne University, has announced its 12th round of awards, which recently surpassed $1 million and benefited 177 projects.
The FCC has awarded $103,337 to 17 innovative projects this academic year. At a luncheon celebration Oct. 9 in Medaille Hall, awardees described anticipated outcomes of their projects, including:
An online therapy program
Spectrophotometers for biology and chemistry lab use
A BioEYES science experience for 200 local middle school students
A highly accomplished visiting artist on campus
Artisan-level wood shop equipment
Campus ministry support
Diversity and inclusion programs
An international film festival
A Fontbonne mascot costume to align with the new Fontbonne logo
Each year, FCC financially supports academic hopes and dreams of Fontbonne faculty, staff and students for proposed projects that are beyond current department budgets and directly benefit the university, the St. Louis metropolitan community and beyond.