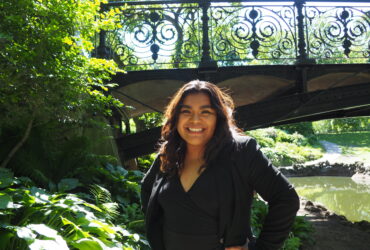 From a young age, Vivian Cruz knew she wanted to go to college, but she faced several barriers. Neither of her parents attended college after high school, so she would be a first-generation student. She was also concerned about the cost of attending a four-year university. As a DACA recipient, she wasn't able to qualify for federal or state financial aid.
Determined to overcome these obstacles, Cruz attended community college after she graduated from Rosati-Kain High School in St. Louis. After realizing it wasn't a fit, she started looking for a university close to home that would challenge her academically. Eventually, she discovered Fontbonne.
"I was so excited to see that Fontbonne offered a social work and an art therapy program, which are areas I'm very interested in pursuing," Cruz said. "After I applied and went on a tour of the campus, I could see that it was a welcoming place. The people I met with were genuinely interested in and open to my story."
After Cruz was accepted in the fall of 2018, she met with Fontbonne's financial aid staff to discuss the variety of financial assistance programs the university offers.
"I explained my unique situation, and the financial aid staff was able to come up with a great financial aid package for me, as well as help me find scholarship opportunities," Cruz said. "I could tell they really wanted to help me, regardless of who I am and where I come from."
Cruz began pursuing a bachelor's degree in social work and an Expressive Arts and Integrative Therapies Certificate.
"I quickly fell in love with both programs," Cruz said. "The classes are small, so I've been able to develop strong relationships with my classmates and professors, which is very important to me. It's a community where we can ask questions, be vulnerable, and have our voices is heard."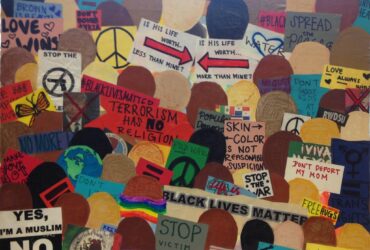 Then, her car broke down.
"When I got the bills for the repairs, I became nervous," Cruz said. "I wasn't sure how I was going to pay them and come up with the money I needed for the 2020 spring semester, so I met with Fontbonne's financial aid staff. Soon after talking with them, I found out I received the Fontbonne Promise Scholarship."
Students who qualify for the Fontbonne Promise Scholarship receive a financial aid award that covers full tuition and fees. Founded to help make the dream of a debt-free college education a reality for low-income students, funding is made possible through a combination of federal, state, Fontbonne aid and donor contributions.
"I felt a huge burden lift off of my shoulders," Cruz said. "Every year, I worry that not having enough money will be the only thing that keeps me from graduating. I am so incredibly grateful for the generosity of the scholarship contributors."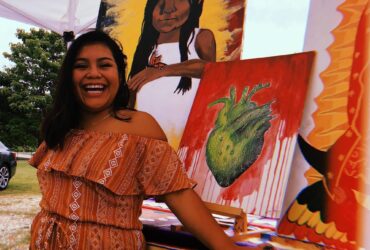 On track to graduate in May 2021, Cruz's goal is to work with women and children in a position where she can bring together art and social work. She is currently teaching art at St. Cecilia Catholic School in St. Louis.
"I am so blessed to have this opportunity to teach at St. Cecilia," Cruz said. "It has helped me figure out how to set up a classroom, design a curriculum, and give guidance and direction. I've learned so many important lessons from the other teachers and the children I work with that will benefit me in my future career."
To learn more about the Fontbonne Promise Scholarship, including how to apply and become a donor, visit https://bit.ly/3cenQRP.