The Fontbonne University women's soccer team has advanced to the St. Louis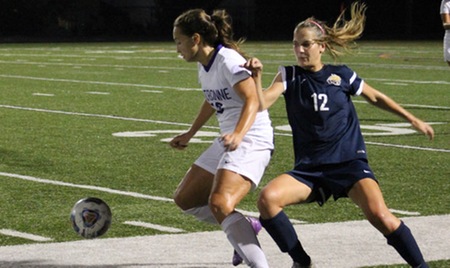 Intercollegiate Athletic Conference (SLIAC) Tournament for the ninth straight year. The team closed out the year on a three-game winning streak as they were able to secure the No. 2 seed in the SLIAC Semifinals.
The Griffins opened up the semifinals against No. 3-seeded Greenville (13-6; 7-2 SLIAC), advancing in a thrilling 3-2 win.
The women will take on No. 1 seeded Webster University Saturday, Nov. 4, at 7:30 p.m. at Soccer Park (1 Soccer Park Rd., Fenton, Mo. 63026).
If you can't make the game, you can still follow along with the live stats.
Save
Save