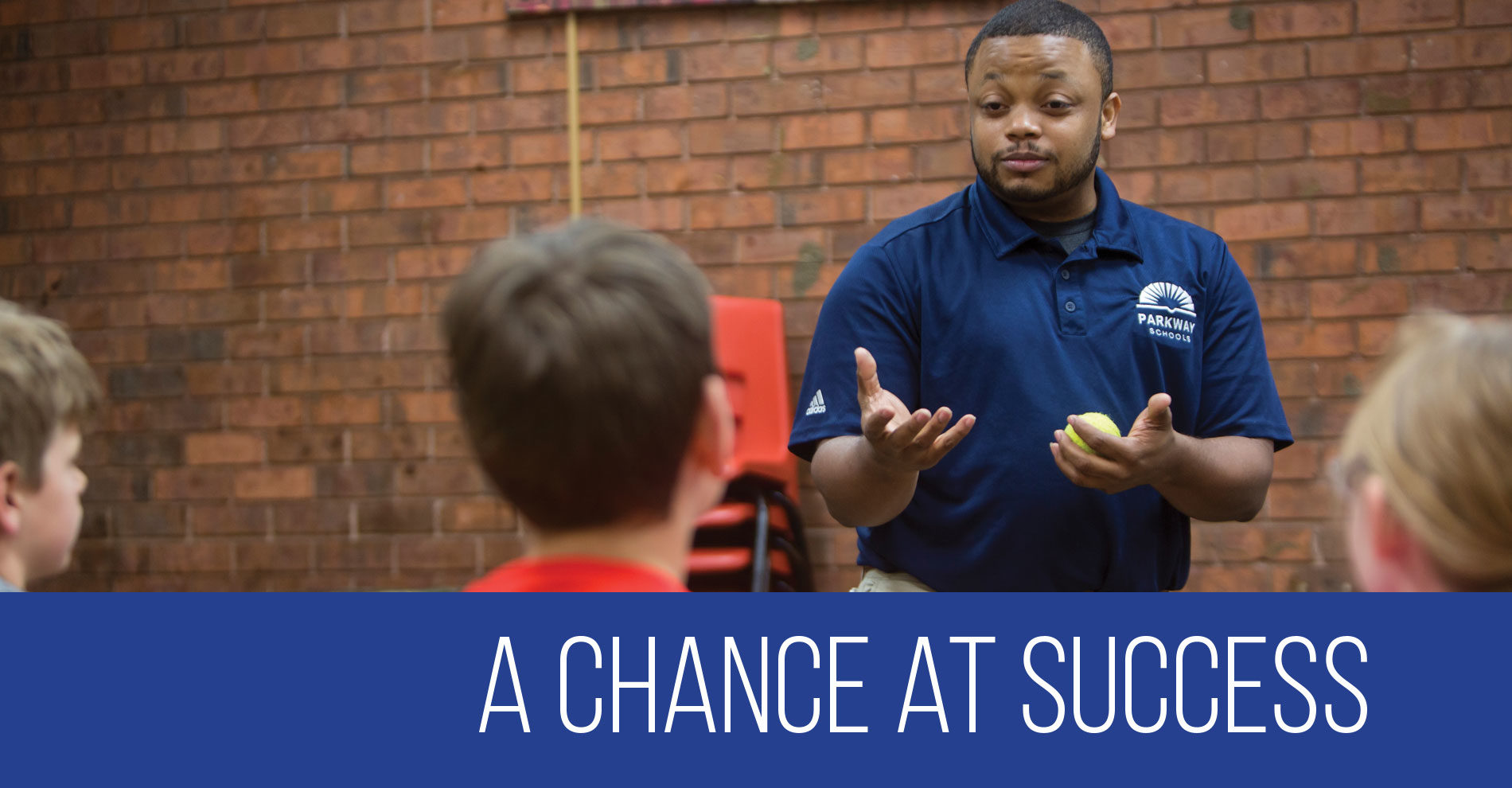 By Catie Dandridge | Tableaux Summer/Fall 2017
Kareem Deanes stands at the front of his colorful classroom, listening to his sixth-grade theatre students describe with enthusiasm what they'll do the first day of their summer vacation. He tosses a fuzzy green tennis ball first to one student, then another, signaling whose turn it is to speak.
The students understandably get a little excited and start to talk over each other, laughing and moving around in their seats. Deanes quickly regains control over the class. It's obvious that the students love and admire him, and that love and admiration is clearly reciprocated. He listens intently to each individual student's response during every exercise throughout the 50-minute class. With a genuine classroom presence, it's hard to believe that there was a time when Deanes, a 2003 and 2009 Fontbonne graduate, thought he might never get into college.
"I didn't choose Fontbonne," he said. "I feel very strongly that Fontbonne chose me."
"I didn't choose Fontbonne," he said. "I feel very strongly that Fontbonne chose me."
Deanes, a St. Louis native, wound up with incomplete high school transcripts; a result of transferring from Christian Brothers College High School to Crossroads College Preparatory School.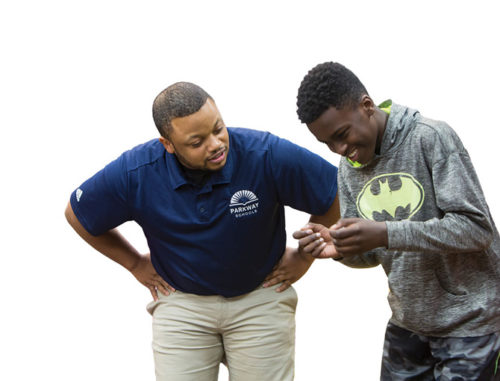 "I was convinced I would never be accepted into any college because of my transcripts," he said. "I came to tour Fontbonne and expressed my concerns to the admission counselors. They took the time to review my file and said, 'We can make this work.'"
Originally a biology major, Deanes first noticed he had a knack for teaching when he worked in the Kinkel Center, Fontbonne's academic support center, as a peer mentor.
"I realized that I had a way of speaking to people so that they really understood me," he said. "But I didn't switch to education then. I changed majors to general studies."
Deanes explored both communication and performing arts while at Fontbonne, earning his first degree — a bachelor's in general studies — in 2003. After graduation, Deanes was working at a summer camp when a chance encounter inspired a career change.
"I was helping a group of kids up our climbing tower," he recalled. "A teacher was supervising the kids and ended up observing me. The teacher pulled me aside at the end of the exercise and said, 'Have you ever thought about teaching? You have an amazing way of working with kids.'"
Deanes hadn't considered teaching, but the idea stuck with him. He came back to Fontbonne and graduated with a master's in theatre education in 2009. He worked odd jobs and as a substitute teacher until he got the call for which he had been waiting.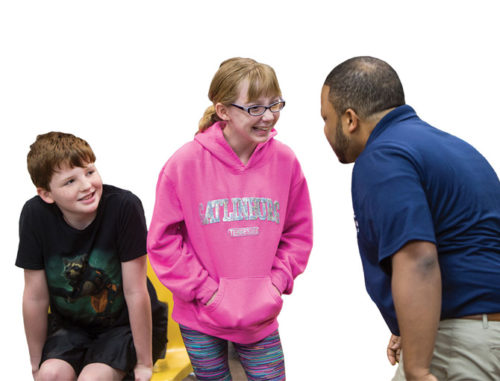 "A fellow Fontbonne alum was leaving his position at Parkway West Middle School and wanted me to be his replacement," he said. Deanes applied for the job and has been at Parkway West since 2010. He was even voted 2014-2015 Teacher of the Year.
"Fontbonne is the very best at preparing teachers for the workforce," he said. "They do a wonderful job of making sure each lesson is real-world applicable and that the students are ahead of the curve when it comes to the newest technologies and methods."
Not only did the coursework prepare Deanes for the working world, he says that Fontbonne's mission influenced the way he approaches teaching.
"Fontbonne also taught me to be a reflective practitioner," he said. "This was built into every class and every lesson… they really drove that message home. The roots of every lesson were justice, responsibility and ethics. We'd have to ask ourselves, 'How can we use these values to be a better teacher?'"
Grateful for the solid foundation he received from Fontbonne, Deanes says he is always trying to give back to the school that gave him so much. He stays involved as a board member of Mustard Seed Theatre, Fontbonne's theatre-in-residence.
"I owe Fontbonne a lot, and I'm always trying to give back," he said. "You can see the impact that a small school makes when it invests in its people. My best mentors as a student turned into some of my closest friends, and you don't get that from a school that isn't completely dedicated to its students."
---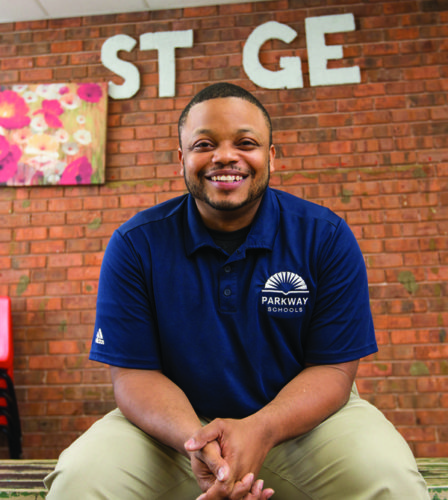 A Commitment to the Arts
A passionate supporter of the arts, Deanes serves on the artistic advisory board of Mustard Seed Theatre, Fontbonne's theatre-in-residence. He began his involvement with MST as a graduate student, designing the sound for the theatre's very first show, "Remnant."
"The experience I gained from working with Mustard Seed was so valuable, and I didn't even have to leave our campus to get it," he said. "The sense of community, the technical work — building sets and learning light design — it was all priceless.
"It's truly rare to see a theatre company so dedicated to its mission. We're able to create a connection between our community and true good."
Learn more about Mustard Seed Theatre and its 10th anniversary season, which will include a revival production of "Remnant."
Save
Save