Master of Science in Speech-Language Pathology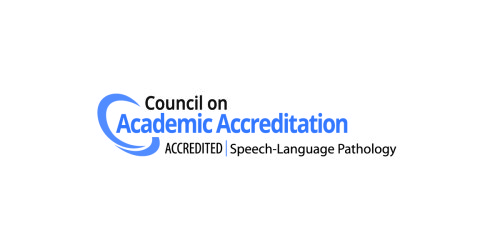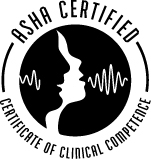 Fontbonne University's accredited Master of Science in Speech-Language Pathology (SLP) program prepares dynamic clinicians to work collaboratively in a wide variety of settings across the lifespan.
With a master's degree — a requirement for employment across the country — graduates can look forward to a career with many options. These professionals assist individuals of all ages with a range of conditions including cerebral palsy, cleft palate, deafness, stroke, brain injury and autism, with a variety of communication disorders (speech, language, fluency, voice). A look at our program's completion statistics may be found here.
Save
Meet Liz

A Fontbonne alum, Liz decided to continue her education at Fontbonne because of the high standards she experienced as an undergrad.

Hear more from her.

Name: Liz
Program: Master of Science in Speech-Language Pathology

"I fell in love with the expectations, demeanor, and excellence of the faculty, staff, and overall program as an undergrad at Fontbonne. I realized at first glance that our department holds high expectations, which leads to excellent results in the students of which graduate each year.

The clinical placements that I have received have allowed me to experience a unique and diverse clinical environment that has led to increased knowledge and skill in each domain of our profession. I have had the opportunity to experience multiple settings, which have aided my growth as a clinician.

I also love our program because of the strong neurological influence that it gives to students. Cognitive rehabilitation is such an area of growth in our field, and Fontbonne gives students a superior understanding of how neuroanatomy and cognitive function can impact rehabilitation."
Program Highlights
Students must successfully complete 45 semester hours of graduate credit.

The program may be completed in a minimum of five semesters, including a summer term, when attending full time.

Fontbonne on-site Eardley Family Clinic for Speech, Language and Hearing
Nationally recognized, experienced and committed faculty
Small classes and personal attention
Graduate assistantships and a one-year traineeship are available to selected students which provide a significant amount of tuition remission.
Two other unique emphasis tracks (unfunded) are available:

To work with children who are deaf/hard-of-hearing
OR to work with adults who have neurogenic communication disorders.

Format: evening, daytime clinical practicum
Students Who Successfully Complete the Degree Are Eligible For:
Certificate of Clinical Competence (CCC)
Missouri License in Speech-Language Pathology
Certification by the Missouri Department of Elementary & Secondary Education (DESE) for Student Services in Speech-Language Pathology
In-Field Learning Experiences
Students gain real-world experience through a variety of clinical practicum opportunities while under the mentorship of experienced working professionals. Fontbonne has more than 100 agreements with excellent facilities.
Some examples include:
St. Louis Children's Hospital
SSM Health Cardinal Glennon Children's Hospital
Special School District of St. Louis County
St. Luke's Hospital – St. Louis
Mercy Medical Center
Central Institute for the Deaf
Veterans Administration Medical Center
The Rehab Institute of St. Louis
Center for Hearing and Speech
SSM Health
St. Louis Public Schools
Speech-Language Pathology Career Opportunities
The current U.S. Bureau of Labor Statistics lists speech-language pathology as having a "faster than average" growth in employment rate of 19% (2012-2022).
Employment settings can include:
Schools
Hospitals
Acute care hospitals
Rehabilitation centers
Skilled nursing facilities
Home health agencies
Private practice
Alumni in the Workforce
Our alums are employed at a variety of companies and organizations. Some examples include:
Special School District of St. Louis County
Wentzville School District
St. Louis Children's Hospital
Mercy Hospital of St. Louis
The Rehabilitation Institute of St. Louis
Accreditation
The master's degree (M.S.) program in speech-language pathology at Fontbonne University is accredited by the Council on Academic Accreditation in Audiology and Speech-Language Pathology (CAA) of the American Speech-Language-Hearing Association, 2200 Research Boulevard #310, Rockville, Maryland 20850, 800-498-2071 or 301-296-5700. Any students wishing to file a complaint about the graduate program may contact the CAA directly.
Department News
Read the latest successes from the Communication Disorders and Deaf Education Department. Check it out.

The purpose of this program is to facilitate participation of AACS users and their families in a weekend family-based camp with a theater theme. Learn more.

Fontbonne University has received more than $5 million to fund  graduate programs that will increase the number of professionals qualified to work with children with communication disorders or who are deaf or hard of hearing. Learn more.