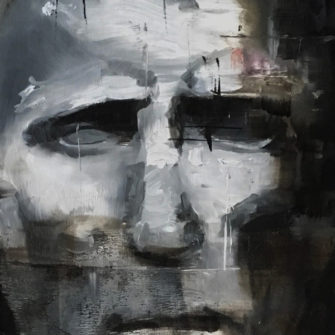 Andrew Brandmeyer graduated from Fontbonne in 2011 with a Master of Fine Arts. This spring, the painter returns to his alma mater for a solo exhibit: "Portraits" features some of his latest work.
"Andrew is best known for work revolving around our man-made environment, the people in it and the issues taking place in the community," said Fine Arts Gallery Director Tony Borchardt. "He takes a personal approach to his work, and his approach to drawing and painting tends to move toward painterly mark-making both subtle and energetic. His approaches leave the audience with a visual dialog of his process, who can interpret it based on their own experiences."
The show, which is open to the public, will run Friday, Feb. 16, through Friday, March 16. An opening reception will take place Feb. 16, 6 – 8 p.m., in the Fontbonne Fine Arts Gallery.
Fine Arts Gallery Hours:
Monday – Friday: 9 a.m. – 6 p.m.
Saturday: 9 a.m. – noon
Contact: Tony Borchardt at (314) 889-1431 | aborchardt@fontbonne.edu
Upcoming Student Gallery Shows
Junior Synthesis
March 20 – March 30
Opening Reception: March 23
BFA – MA
April 6 -20
Opening Reception: April 6
MFA
April 27 – May 7
Opening Reception: April 27