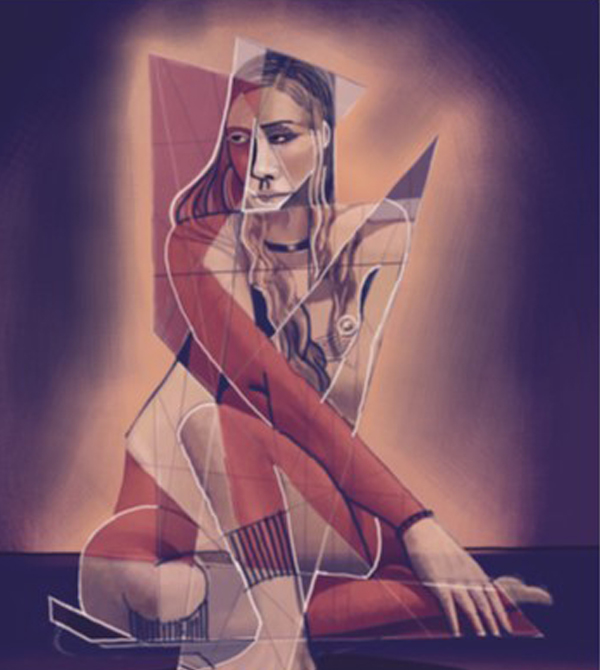 Stop by the Fontbonne University Fine Arts Gallery to enjoy a new show this spring, featuring the mixed media work of eight artists in a group exhibition. The show runs through June 15. The gallery is open Monday – Thursday, 8:30 a.m. – 3 p.m., and Friday, 9 a.m. – noon.
The artists:
Timothy Wagner (curator) is a St. Louis mixed-media artist and educator. Wagner works with a wide variety of mediums, and his work reflects natural surroundings, spirituality and familiarity.
Brian Anderson is an artist who captures images in a variety of media, including watercolor, oil, acrylic and digital, as well as journaling life through his sketchbooks.
Katie Chilman is a local mixed-media artist who pairs vintage photography with found objects to tell a unique multidimensional story.
Nancy Rice Early is an abstract landscape artist and muralist. As a cancer and #MeToo survivor, her work speaks to those who seek joy through strength.
Nancy Exarhu is a St. Louis artist who explores through mixed media the relation between two and three dimensions, between ceramics and painting, creating mini environments, with colorful clay houses that have neither floor nor roof.
Suzy Farren is a fiber and mixed-media artist whose intuitive work draws upon memory.
Chris Mundwiller is an abstract artist with a fetish for vocabulary and social nuance.
Melinda Wagner is a photographer who incorporates mixed media into her work. Her influences are drawn from life experiences, travel, family and love.
Learn more about the Fontbonne Fine Arts Gallery.