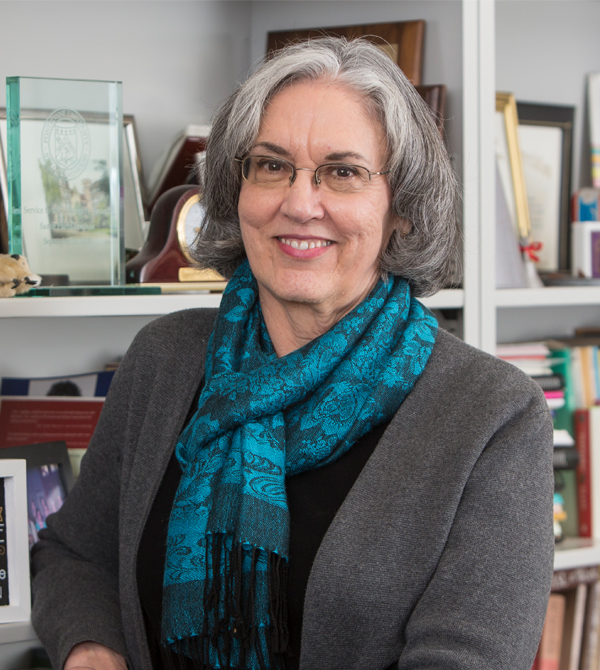 Dr. Susan Lenihan, who started her higher education here at Fontbonne and returned to teach and lead the deaf education program, is the recipient of the 2018 Founders Award.
A Class of 1975 alumna, Lenihan earned her masters' and doctorate degrees and began teaching at Fontbonne University in 1986. She is a professor and the director of the deaf education program.
"Dr. Lenihan has made noteworthy contributions to her field through persistent work preparing professionals to serve children who are deaf/hard of hearing and their families," said Dr. Gale Rice and Dr. Jenna Voss, Lenihan's colleagues, in a statement. "Dr. Lenihan has dedicated her career to ensuring that professionals in deaf education and related fields are prepared to serve the youngest children with hearing loss and their caregivers. She awes, inspires and motivates those of us fortunate enough to work with her every day."
In 2016, she received the Antonia Brancia Maxon Award for EHDI Excellence, an international award honoring early hearing detection and intervention. She serves on the board of the AG Bell Association and coordinates the Consortium for Teacher Preparation Programs for Children Using Listening and Spoken Language.
Susan has been a member of the Fontbonne Community Connection, a women's giving circle, since 2008. She is an associate member of the Sisters of St. Joseph of Carondelet.
She will receive the Founders Award at the Homecoming brunch on Oct. 7, 2018.