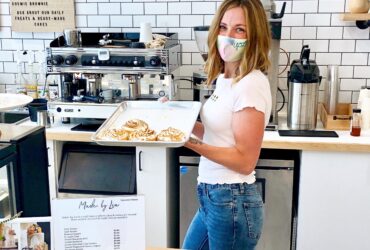 If you speak to old classmates of Fontbonne alumna Lia Holter, you'll probably hear them say that Lia's drive to own a business was evident during her early days as a student.
"An old classmate of mine recently reminded me when our professor asked the class if anyone wanted to start their own business one day, I was the only person who raised my hand," Lia said.
Lia graduated from Fontbonne in 2012 with a bachelor's degree in business administration and management. At the same time, she attended St. Louis Community College at Forest Park for her degree in baking and pastry arts.
"Pursuing two degrees from two different institutions at once meant I was spending 30 hours a week in class while also working two jobs," Lia said. "I would go to my classes at Fontbonne in my chef's uniform and people would ask me if I worked in the cafeteria."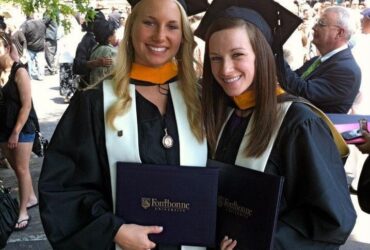 After graduating from both Fontbonne and St. Louis Community College, Lia started a Facebook page in 2012 called Made. by Lia. The page was just the beginning of a larger brand she would come to build over the next 10 years. Her Facebook page took off overnight, and soon, Lia began to feel overwhelmed filling orders in her tiny apartment.
She accepted a partnership with AB Mauri, the company that owns Fleischmann's Yeast, to be the company's brand ambassador. After accepting the role, AB Mauri invited Lia to operate Made. By Lia out of its new state-of-the-art baking facility.
In 2014, Lia received a call to interview for TLC's Next Great Baker, a competitive baking show hosted by Buddy Valastro. Not only did she ace the interview process and cake-decorating challenges, but she also won her season and was crowned top baker.
"Working 20-hour days and baking more pastries and cakes than I had before was extremely difficult," Lia said. "I had to push myself as a baker more than ever to meet the demands of the show."
Lia felt a calling to open her own brick-and-mortar business since attending college, but especially after winning Next Great Baker. Finally, in May 2019, the opportunity presented itself when a building just blocks from her home became available. As of August 2020, that address is now home to the Made. by Lia Craft Bakery in Old Town Florissant.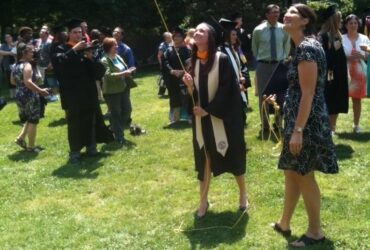 Since she started running a full craft bakery while also filling custom orders, Lia has leaned on the business skills she learned during her time at Fontbonne. Owning a business with employees and other bakers was unlike anything she had experienced before.
"All of the sudden, I had to juggle work life, mom life and boss life all at once," Lia said. "Remembering the team building skills I learned in the classroom at Fontbonne helped me let go of controlling everything and trust my coworkers."
Lia also shared that beyond baking and managing her employees, she uses skills from her marketing courses at Fontbonne to run all the social media pages and develop a marketing strategy for Made. by Lia. She said she's constantly working to expand the company's brand and come up with fresh, creative ideas.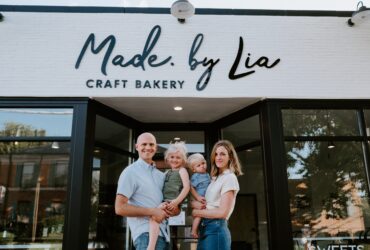 "My brain is always thinking about what to do next," Lia said. "I'd love to have my own line of cookbooks one day or even my own TV show. It would be something more old school like The French Chef with Julia Child and not so competition-based like a lot of the cooking shows today."
For current business students at Fontbonne hoping to open their own small businesses someday, Lia encourages them to "go for it."
"You'll never know until you try it out," Lia said. "I could have taken the route to stay at home and bake with my kids, but I really felt that itch to take the big jump and follow my dreams. It's intimidating, but in the end it's worth all the late nights studying and early morning classes."