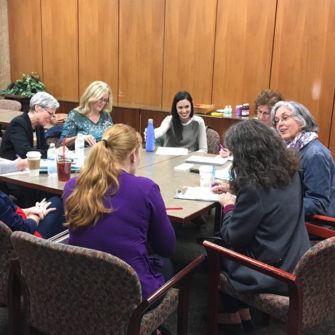 The College of Education and Allied Health Professions at Fontbonne University has announced a new doctoral program intended to advance educational instruction in an increasingly diverse and technologically innovative society.
The Ed.D in Collaborative High Impact Instruction, a 51-hour program to be completed in 2.5 to 3 years, is designed to support teachers interested in deepening and expanding their practice. The degree is meant for educators of all kinds, from K-12 teachers to corporate trainers and health literacy advocates. Admission requirements include holding a master's degree with a minimum 3.0 GPA. Candidates may apply online here.
The first cohort begins in summer 2018. Students will explore a curriculum focused on evidence-based, high-impact teaching practices that effect change in diverse educational communities. Focusing on the concepts of universal design and trauma-informed education, they will develop culturally responsive and inclusive skills for instruction and professional collaboration and will learn to apply translational research and assessment data to inform instruction, all while integrating technology and teaching.
"This interprofessional curriculum combines our already established programs in special education, speech-language pathology, deaf education and instructional design technology, and weaves them together with evidence-based instructional practices, creating a truly unique program," says Dr. Gale Rice, professor and dean of the College of Education and Allied Health Professions.
The application deadline is April 1. Learn more and apply now.