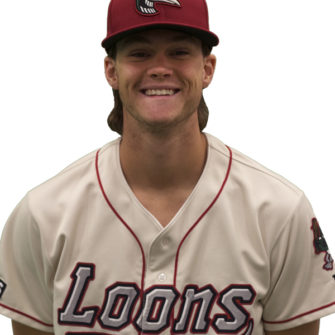 ST. LOUIS – Fontbonne University kicks off NCAA Division III week (April 3-9) congratulating former Griffin pitcher Vinny Santarsiero on his newest placement within the Los Angeles Dodgers organization.
Santarsiero bypassed his final season of eligibility (2016) by signing a deal with the major-league organization. The six-foot-seven pitcher was originally placed with the Ogden Raptors, a rookie team in the Pioneer League. On April 3, it was announced that the Florida native earned a spot on the roster of the Great Lakes Loons, a Class-A affiliate of the Dodgers. Santarsiero will don the number 21 while serving the mound for the Michigan-based team.
"I had a great and fun first spring training and then to be told I'm starting a level higher than last year is always exciting news," commented Santarsiero. "I'm going into my first full season with high expectations and can't wait to get started!"
Last year for the Ogden Raptors, Santarsiero pitched 8.2 innings for a 1-2 record with two saves. He struck out six batters with a 0.00 ERA and allowed just four hits. The 23-year-old was on the mound when the Raptors earned their division-clinching 14-13 win over Grand Junction. Watch the final pitch that earned him the save.
Santarsiero, a right-hander is one of 13 pitchers on the squad which includes three left-handers. There are 25 players on the Loons Opening Day roster.
All 140 games can be heard on ESPN 100.9-FM while all 70 Loons home games and select road games can be streamed digitally via MiLB.TV.
Read the full release on the Loons Opening Day Roster.
Information courtesy of Loons Media and MiLB.com