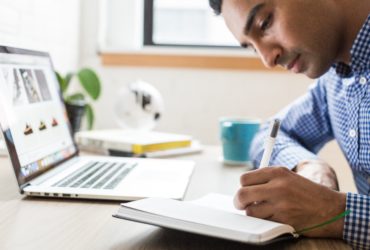 College seniors are facing a difficult job market due to COVID-19. Many companies have announced hiring freezes and are even laying off current employees.
Although the employment climate is uncertain, there are many ways students can set themselves up for a successful job search. Davis Moore, Fontbonne University's Director of Career Development, appeared on Fox 2 Wednesday, April 15 to share the below tips for college seniors starting their careers:
Use these tips and templates to update your resume and CV.
Expand your professional network with LinkedIn. If you have not already done so, create a profile to connect with alumni from your college or university and follow your favorite companies to stay updated on news and job openings.
Review networking tips, and start reaching out!
Practice your interview skills. Most online job search platforms have their own YouTube channels full of helpful video guides. You can also take advantage of your personal network by contacting any friends, family members, or alumni working in industries of interest. Ask them what some typical interview questions are, or see if they'd be willing to conduct a mock interview.
Keep in touch with career advisors and professors. Many have sizable networks of colleagues and friends who could be the key to your dream job.
Stay optimistic, and remember that this situation will not last forever. When the economy bounces back, there will be a renewed demand for bright and hardworking college graduates.
Moore also emphasized the importance of continuing to utilize campus career resources. Fontbonne's Career Development Office provides a range of free services, including career counseling, resume and CV reviews, and mock interview practice.
Fontbonne students and alumni can set up a virtual meeting by contacting the career development office.