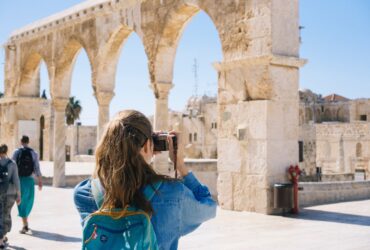 According to a survey conducted by the higher education market research firm Art & Science Group, about one in six high school seniors say they definitely or most likely will change their plans to attend college this fall because of the coronavirus. Of those, 16 percent say they will take a gap year.
A gap year is a period of time between high school and college when students take a break from their studies to pursue other activities, which could include travel, work or volunteering. Although interest in taking a gap year has risen, the COVID-19 pandemic makes it a complicated decision.
We spoke with Dr. Adam Weyhaupt, Vice President for Academic Affairs at Fontbonne, and Mary Giunta, College and Career Counselor at Affton High School, about the pros and cons students should consider before taking a gap year.
Why are more students considering taking a gap year this fall?
Although some colleges and universities have announced plans to hold classes on campus in the fall, many uncertainties involving the coronavirus, schooling and large gatherings remain.
"The future is largely unknown," Giunta said. "Some students are thinking about taking a gap year because they don't know what will happen this upcoming semester."
Other students are reluctant to take classes exclusively online.
"The experiences students had this spring varied greatly," Weyhaupt said. "Some high schools did a great job transitioning their students to online classes, while others struggled. The students who had a negative experience might not want to go through that again."
How can students benefit from taking a gap year?
For many students, a gap year offers the opportunity to gain skills and experiences while also providing time to reflect and focus on what they want to do next.
"The gap year can be a great time to not only find yourself and try something new, but also prepare for college," Giunta said. "Students use the time to volunteer, work or take on an internship to figure out what they are passionate about and what they want to get out of their future careers."
Other students understand that after they graduate college and start a job, they may never have another chance to take a whole year to expand their horizons.
"For some, this is the ideal point to do things they might not be able to do later in life, such as going abroad or even spending quality time with their families," Weyhaupt said.
What are some potential drawbacks?
Taking a gap year not only means you start college a year late, but also that you finish college a year late, postponing pursuit of your career.
"One of the biggest negatives is lost earning potential," Weyhaupt said. "Delaying even one year of increased wages from having a college degree will have a cumulative effect over your lifetime."
Students who decide to take a gap year could also lose academic momentum.
"After high school, you are accustomed to going to class, studying, taking tests and writing papers," Weyhaupt said. "Your study skills could suffer if they are not used for a year."
Students should also consider the ways COVID-19 could impact their gap year plans.
"Many international borders remain closed, and jobs and internships are harder to come by," Giunta said. "The coronavirus has placed significant limitations on what students can do and accomplish during their gap years."
Are there any alternatives?
There are myriad options for students who are not sure if a gap year is right for them, but who are also hesitant to start college full-time.
"Taking only a few courses per semester allows students to try college while also giving them the flexibility to work, volunteer or travel," Weyhaupt said. "There are some extremely engaging online courses students can pursue, and many universities will have extensive face to face options available for students."
What advice would you give to students considering a gap year?
According to Giunta, the most important factor in choosing to take a gap year is making a plan of action.
"Figure out what you want to learn and experience," Giunta said. "Do you plan to travel, volunteer or work? Whatever you decide to do, set a goal, draft an actionable plan for how to accomplish it, and stick to it."
Weyhaupt suggests students do their research before making a choice.
"Think carefully, and go into it with your eyes wide open," Weyhaupt said. "Understand the pros and cons of taking a gap year, and don't assume things will be like they were in the spring. Responsible schools have spent many months planning to ensure the fall semester goes as smoothly as possible."
Looking for more tips? Check out our other resources!